Install SENTRY Gatekeeper
Access Installation Media and Get Started
Copy and paste \\storage.wpi.edu\software\Avaya into the Search window.
Copy the SENTRY Gatekeeper Setup

folder to your local machine. (Click

OK

to allow.)

Open the Sentry Gatekeeper Setup folder and double click SENTRY Gatekeeper Setup 2.0.1117.1.exe to run as an administrator.
If administrative rights are required, input admin password.
Defender SmartScreen Warning
If you receive a Windows Defender SmartScreen warning, press the More info button.
Press the Run anyway button.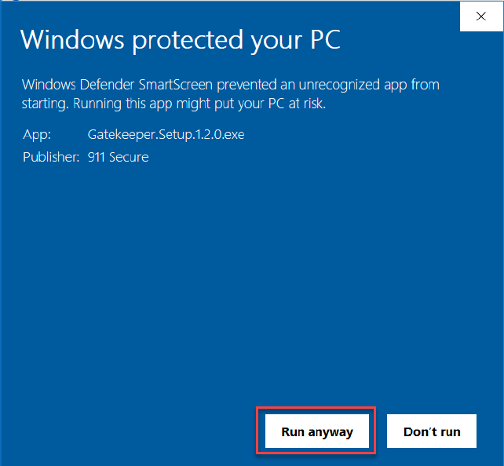 Installation Customizations
Once you get through the SmartScreen pop-ups, the SENTRY Gatekeeper software installer will pop-up:
Ensure Only for Me is selected and press Next.
Leave the default destination folder selection and press Install.
For Completing SENTRY Gatekeeper Setup, ensure the box is checked to Run and press Finish.
First Time Setup
When the program runs for the first time, you may be prompted with a Windows Defender Firewall warning. Press Allow Access on this screen.
Once the program opens:
Press the option to Sign in with Azure AD Credential.
Input your WPI Email and password.
You will be prompted for MFA - ensure to Approve Access.
Link WPI Extension
The Company, Email, and Full Name fields should populate automatically.
For Phone Number you must input your WPI Phone Number, including a 1 at the beginning of the number. Example: 15088315000.
The last 4-digits should match your soft phone extension.
Click Register to link your WPI Extension.
Add Address
You must link your physical address to the software (typically this will be your home address).
Press the + (plus icon) in lower left to add your address.
Map Feature Not Recommended
Select the House Icon
Input a description
In put your Address in the Address Line 1 and Line 2 fields
Input your City, State, and Zip Code
Press Validate
Press Save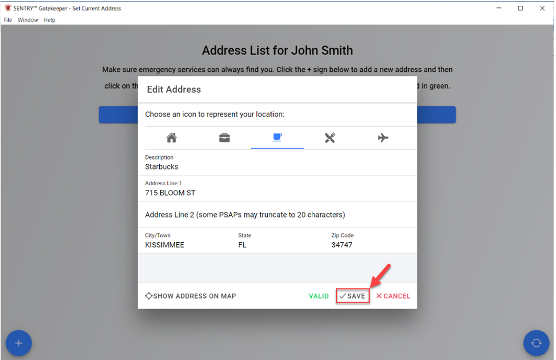 Set Your Address
Once the address is validated and saved, you must press the check mark to set your address as current and active.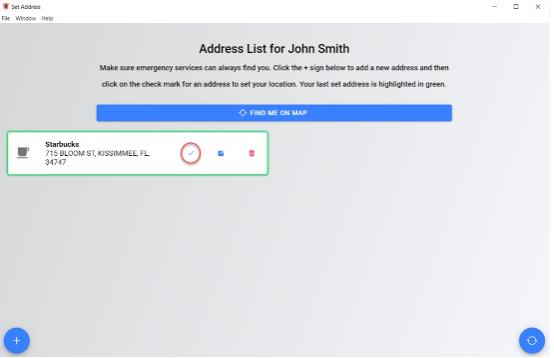 Once the location is provisioned and set, the address will appear as green.
Sentry Gatekeeper Usage with Avaya Softphone
Softphone Requirement
Sentry Gatekeeper must be used while using the Avaya Softphone. You must ensure your physical address is enabled while the softphone is active.
Working On Campus?
Still Using the Softphone
Be sure to update your physical address to your university address! Instructions to Add Address and Set Current Address are in Using Sentry Gatekeeper (Related Article).
Using a Desk Phone While On Campus
If you move from your softphone to your desk phone, you must close out of Sentry Gatekeeper. Go to File > Exit to close the program.
When you start to use your softphone again, be sure to enable the address you are using it at.
Sentry confirms your address each time you restart your computer to ensure that a 911 call reflects the correct location!