The licensing error prompt you will see when launching an O365 application is: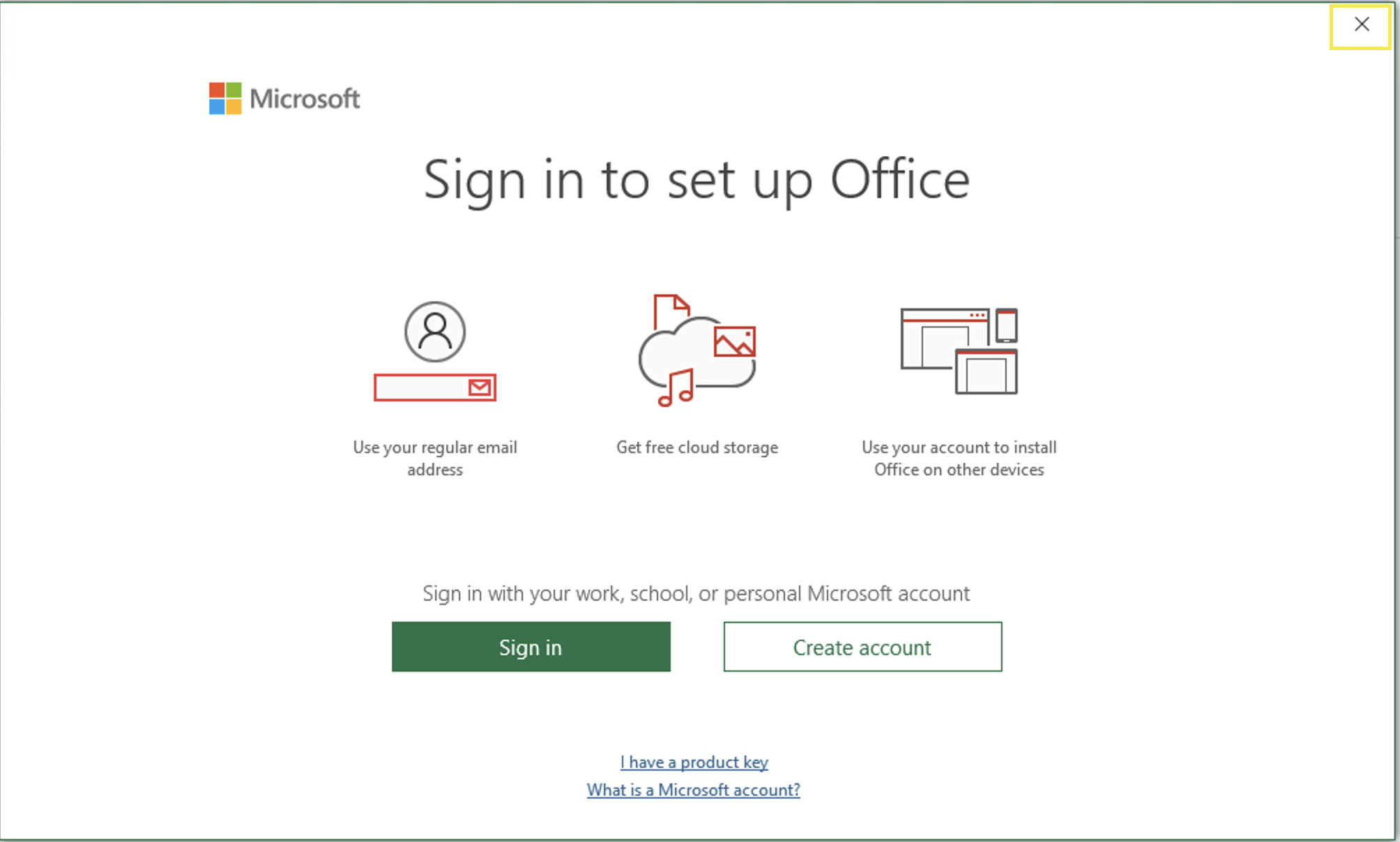 Exit out of this prompt! You will not be able to Sign in through this method.
If you do sign in through this method, you will receive the error, "Sorry, another account from your organization is already signed in on this computer."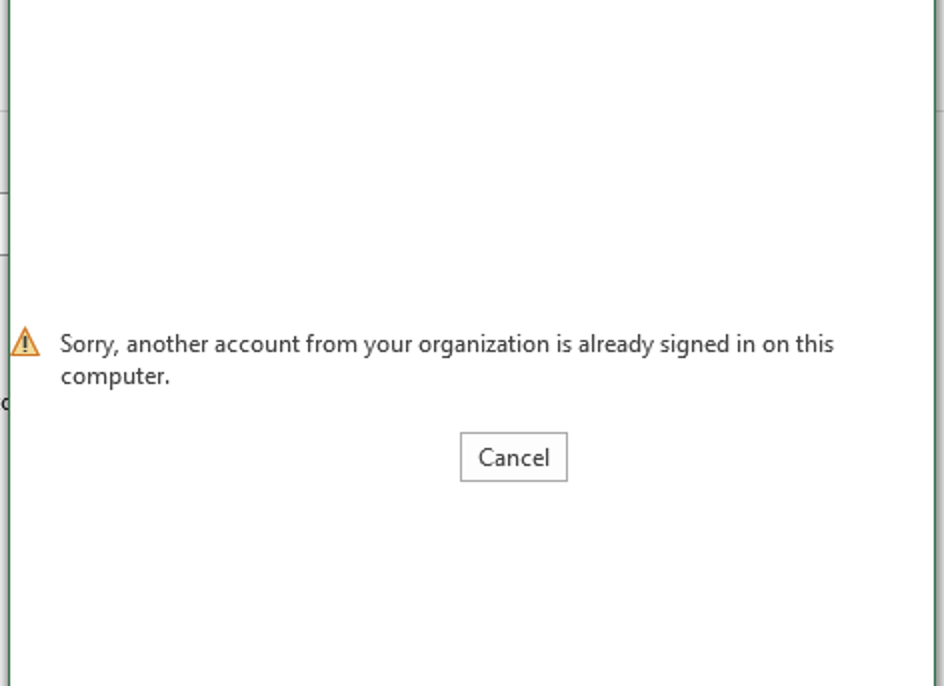 Sign Out of Office 365
In the top right corner of the application, look for your name with an error icon:
Click on your name
Press Sign out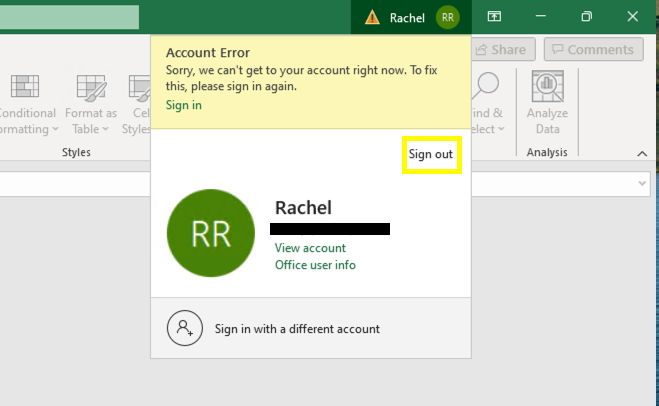 You will be prompted to confirm you want to Sign out. Click Yes.

Sign In
In the top right corner (where your name appeared) will be the option to Sign In:
Click Sign In
Use your WPI email and password to sign in normally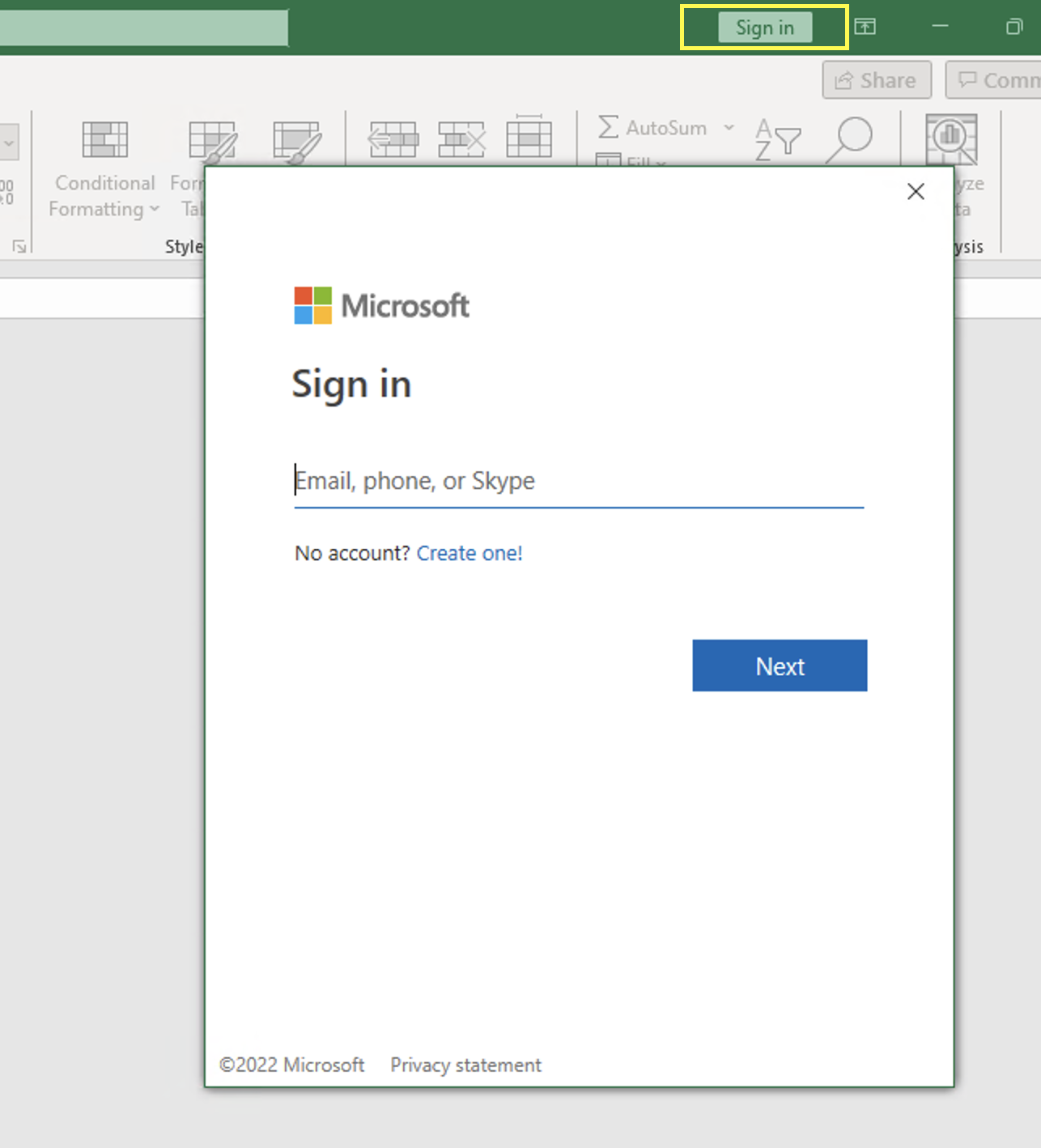 Restart Application
If you are still experiencing issues, restart the application. The licensing changes you made should be applied and you can start to use the application.