Workday Instructions

In the search bar, type in Request Flexible Work Arrangement
Enter start date (required field)
Enter end date (optional field)
Select appropriate type field
Types
Flexible Work Schedule:

Compressed Work Week: Working a standard work week, compressed into fewer than five days
Flexible Hours: Refers to an employee's non-traditional schedule regardless of being in-person or remote

Fully Remote:

Fully Remote: Refers to employees working off-campus 100%

Hybrid Schedule:

Hybrid Schedule: Refers to an employee's arrangement with their manager that includes any combination of remote or flexible work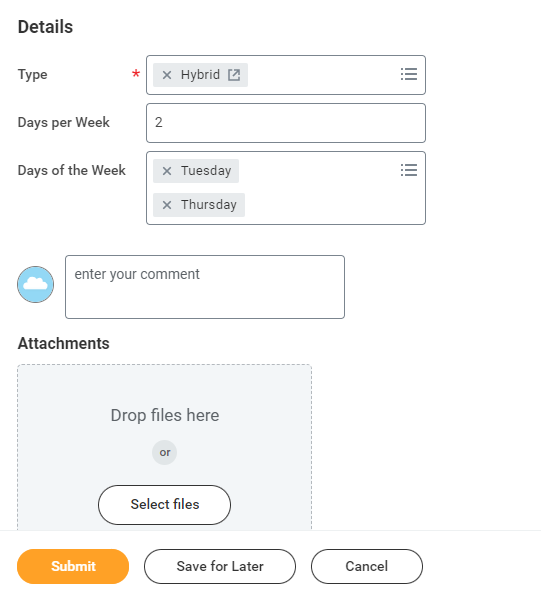 If selecting hybrid, please identify the number of days and indicate the days you will be remote.
Click Submit
Your arrangement will then go to your manager for approval.
If you have any questions or issues, please do not hesitate to reach out to Richard Song at rsong@wpi.edu or to your Talent Strategy Partner.