The D Term Grading Format Request creates a ticket for the Registrar to make any necessary changes to the way your D Term grades will display on your Transcripts.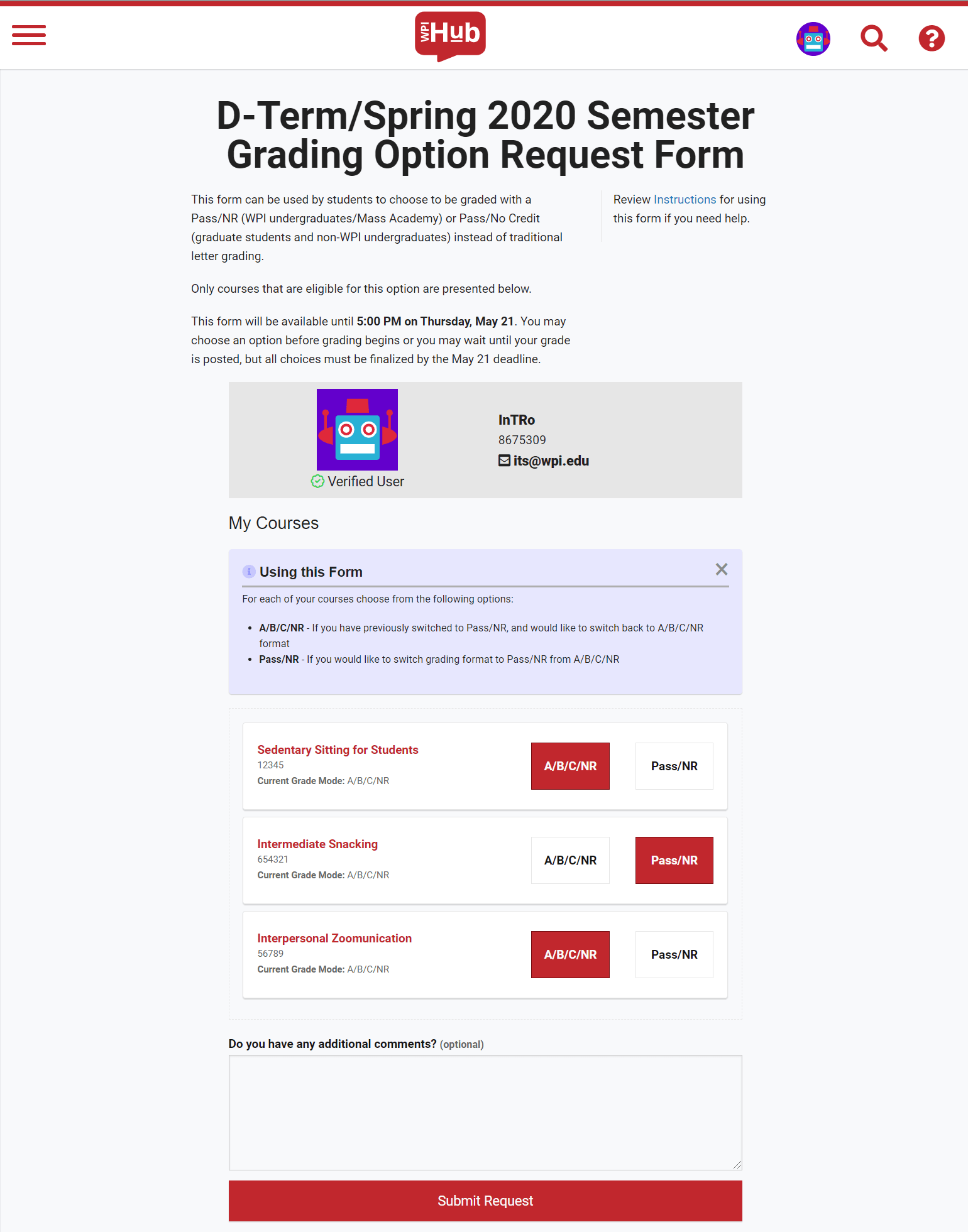 The courses you are registered for will appear in the My Courses Section. Each of your registered courses will display the Course Title, CRN Number, and Current Grade Mode.
The Current Grade Mode displays how your grade will appear on your transcript.
Change Grade Mode
To change the Grade Mode, use the A/B/C/NR or Pass/NR buttons and make a selection for each of your courses. If you wish to keep the Current Grade Mode, leave the current selection highlighted.
When all selections have been made, you may add any questions or concerns in the Additional Comments text field.
When your form has been filled out completely, press the Submit Request button.
Grade Mode for Graduate Students
Once the Form has been submitted, you can review the status of your request in the My Tickets section of your's WPI Hub's Dashboard.