Why?
Information Security is warning of phishing messages where criminals take advantage of COVID-19 concerns to entice victims.
Impact
These are uncertain times and scammers are using that to their advantage. Preying on your sympathies and good will is not beyond the steps they will take to steal your credentials, your identity, or your money. They begin with a simple message enticing you to reply. Once communication with a victim is established, they seek gaining the victim's finances or personal information.
Action Needed
Please do not reply or click links, and report suspicious messages.
Details
This image portrays an example of a recent phishing message. Elements of the email indicating that it is phishing are explained below.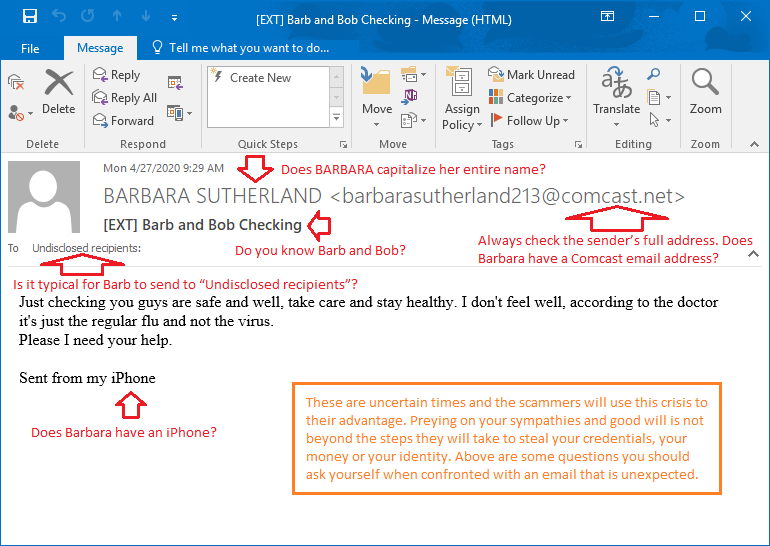 From Name: Barbara's entire name is capitalized. Do messages from Barbara always appear in all capital letters?
From Address: Always check the sender's full address. Does Barbara have a Comcast email address?
Subject Marker: [EXT] indicates this message is from outside of WPI.
Subject: "Barb and Bob Checking" is the subject. Do you know Barb and Bob?
To: This message was sent to "Undisclosed recipients." Is that typical for Barbara?
Signature: The message indicates "Sent from my iPhone." Does Barbara have an iPhone?