Access My Commencement
In the WPI Hub, Sign In, then click open your profile icon.
Click My Dashboard, then click the mortarboard icon for My Commencement.

Managing Guests
On the My Commencement page, click open Manage Guests.

Click the Add Guest or + button add enter information (first and last name plus email address) about your guest.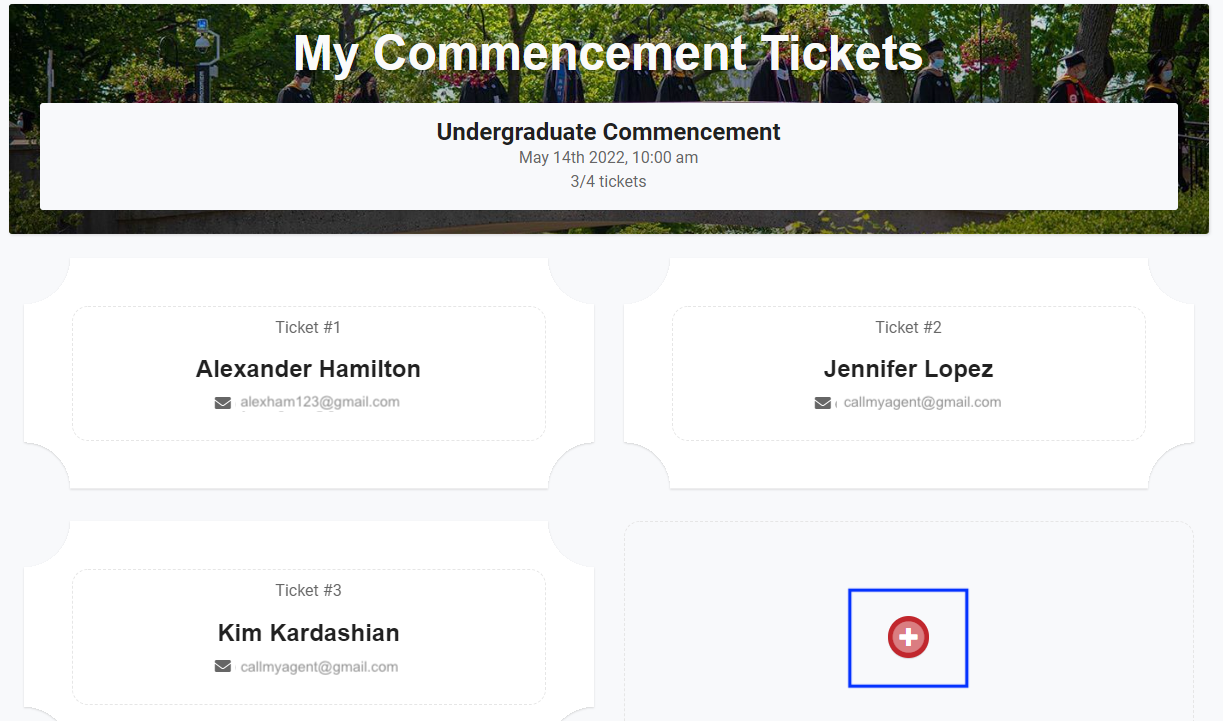 You need to first RSVP to be able to Manage Guests.
After you add a guest, the guest will receive an email from hub@wpi.edu with a link to their ticket.
If you use the same email address for all of your tickets, the tickets will be grouped by that email address.
Sharing Guest Link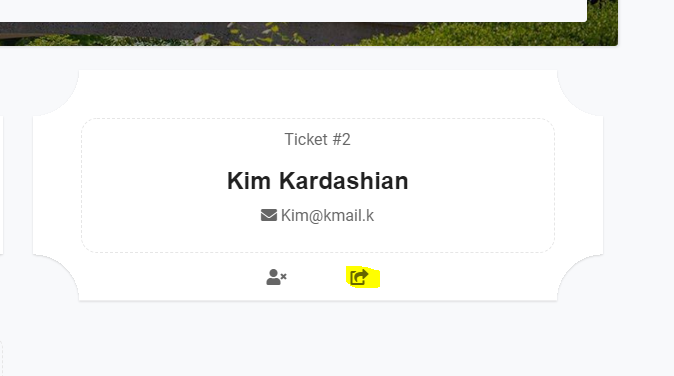 An email is automatically sent to the provided address for each ticket that lets the guest know their ticket access URL.
If a guest cannot find that email, you can choose the 'Share Link' action from the ticket actions menu on a ticket to access the ticket URL.
Removing Guests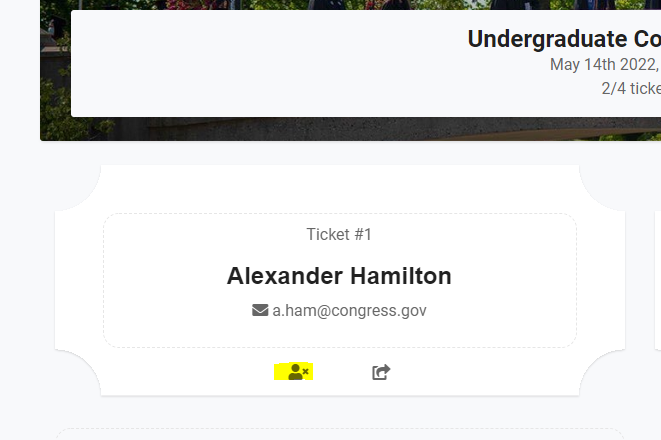 If you make an error when sending your guests invites, or have changed your mind about who to invite; you can choose the 'Void Ticket' Action from the ticket actions menu on a ticket.
Note that no messaging is sent to the voided guest and it is your responsibility to let them know their ticket is invalid. Any links sent for voided tickets will no longer work for entry to the event.