Navigate to the Echo360 library either through https://echo360.org or via the Echo360 area of Canvas.
To access via Canvas, click Echo360 from the left side navigation, then click Library on the top menu.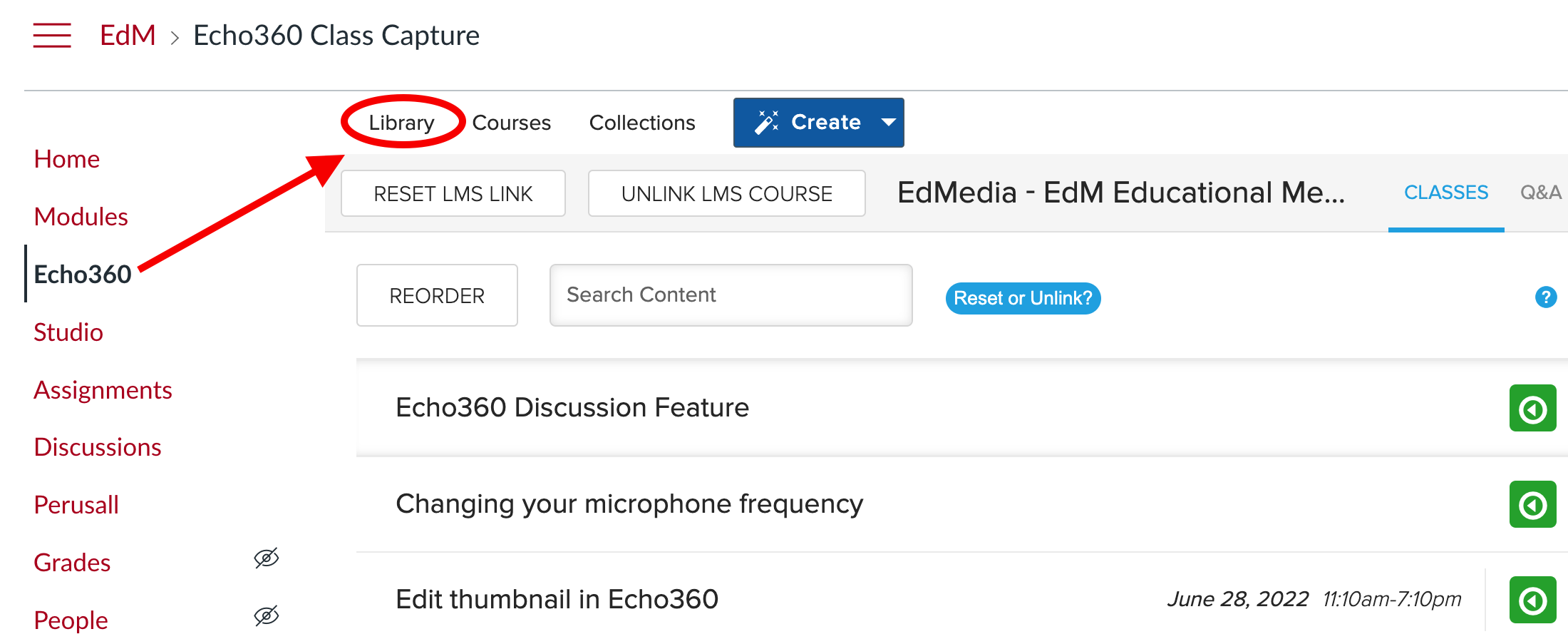 From the user Echo360 library, hover over the desired video.
A blue box with three dots will appear on the bottom right. When clicked, the blue box releases a drop down menu. Click share.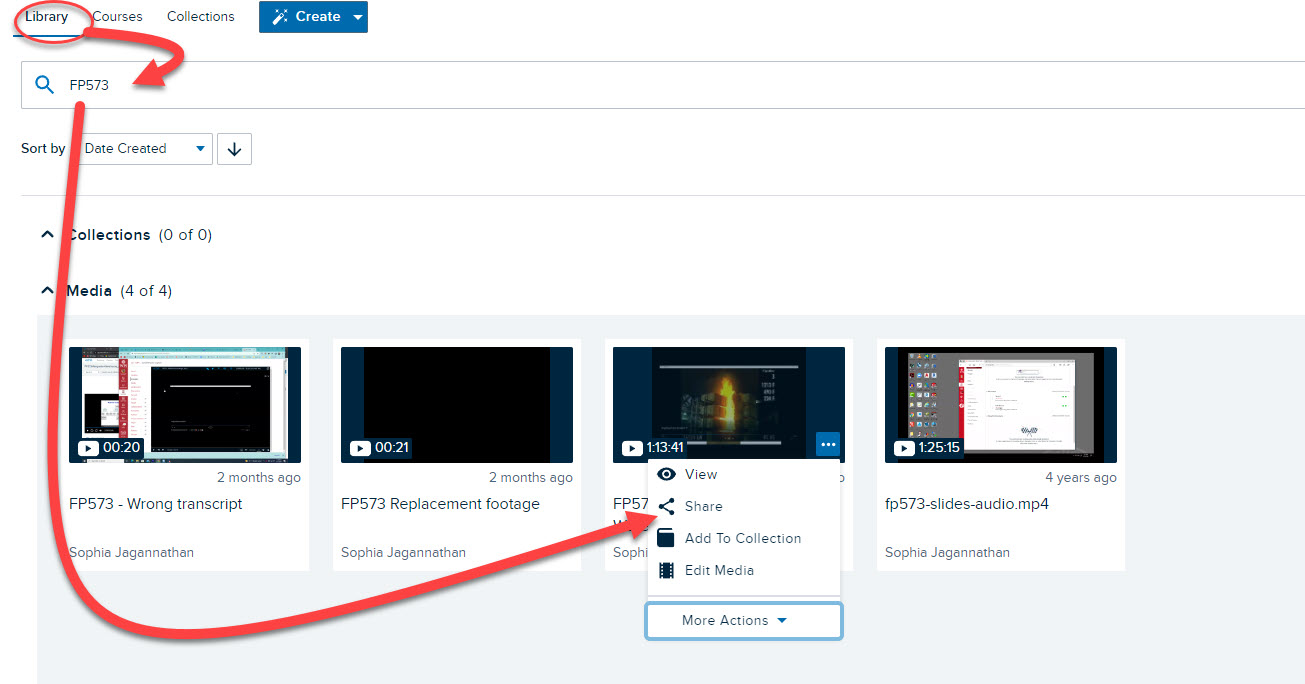 From the share options, select "Links".
Click "Add Link".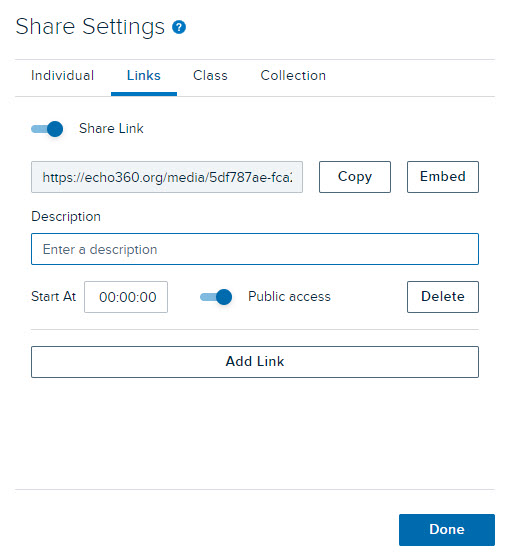 A toggle switch determines the type of access, public or private. Public access does not require a log in. Otherwise, viewers need to log in to Echo360.
Click "Copy" to share the link with individuals.