Log into Echo360: https://echo360.org.
From the landing page, go to Courses.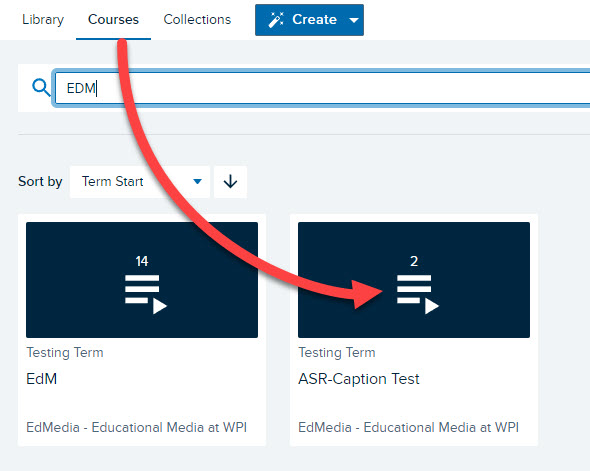 Find the course for which you want to create a link and click on it.
The course section view features a list of all videos for that course.

In Settings, click Access Links and then Add Link.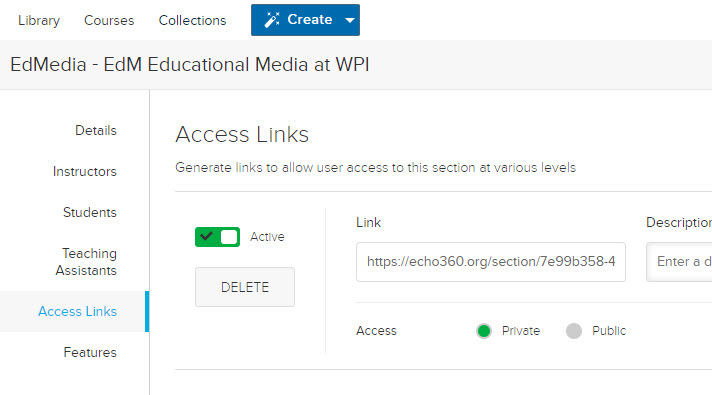 Choose public link to share with non-authenticated users; choose private link to require authentication.