The Canvas site merge example in this article will demonstrate how the WorkDay-Canvas integration has created 6 sections for MA2051. The goal will be to merge these 6 sections into a single Canvas site. Click through these slides to walk through the process of merging Canvas sites.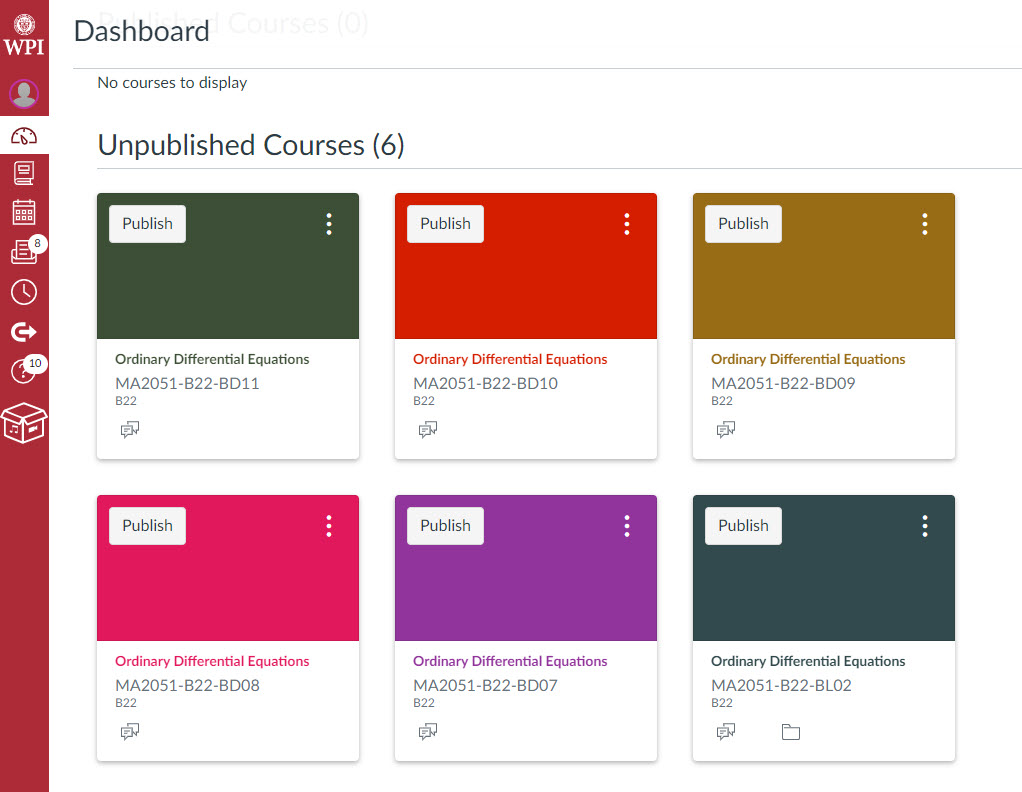 Step 1
From your Canvas dashboard, select one of the Canvas sites that you want to merge into another Canvas site. In the provided screenshots, discussion sections of MA2051 will be merged into the Canvas site for a lecture section.
From the Canvas site that is to be merged, select Settings > Sections and then click the pencil icon to rename the section (e.g. BD11) so that you will be able to later sort your Canvas Gradebook by section.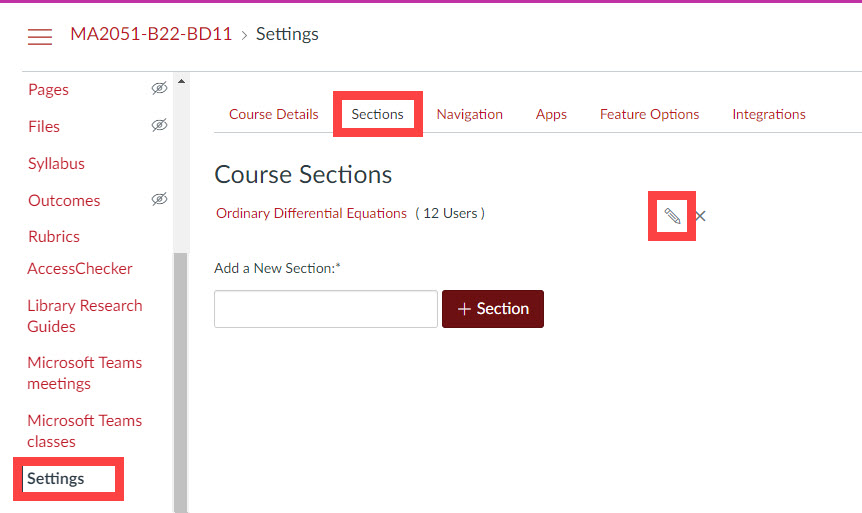 Step 2
Click into your newly renamed section and click Cross-List this Section.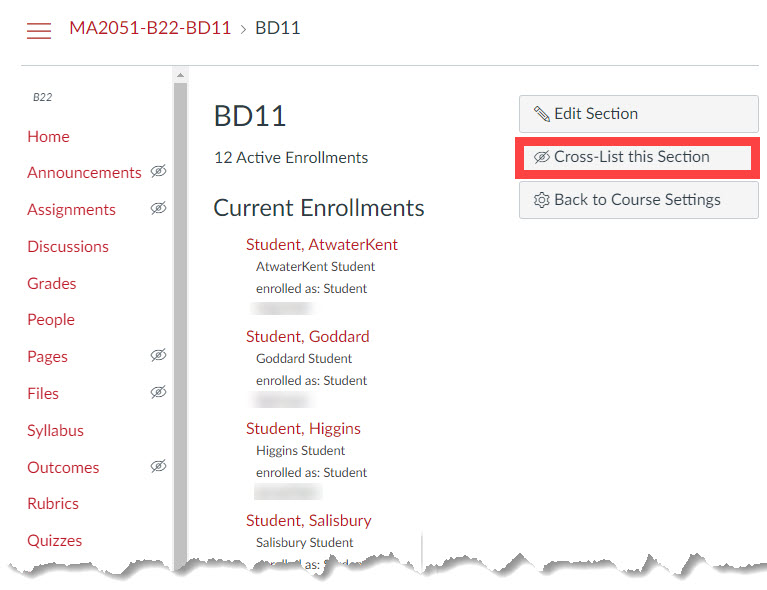 Step 3
Start typing in the Canvas Course ID for the Canvas site you want to merge this conference sectional site into. In this example, we type "MA2051-B22-BL02" for the lecture section. When the results appear, click the name of the desired site to make your selection.
Then, click Cross-List This Section.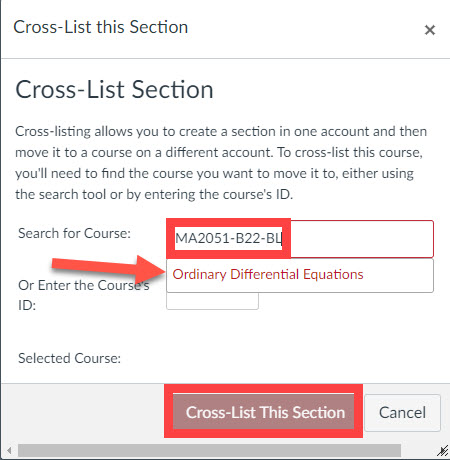 Step 4
Repeat Steps 1-3 for each of your conference/discussion section sites (or cross-listed sites).
Optional: You can also go back into Settings and edit your Course Title and Code so that students know the Canvas sites have been merged. For example, if you are merging the Canvas site for RE1731 into the Canvas site for PY1731, you might re-code the course to be PY1731-RE1731 in Settings.
Filtering the Gradebook by Section
To filter your Gradebook by Section, select View > Filters > Sections and then you can select a section to view using the gear icon on the right.