This document identifies video cables commonly used on the WPI campus. It is meant to aid in the communications for cable requests and issues in order to resolve needs quicker.
DVI (Digital Visual Interface)
DVI-D: Very similar to DVI-I, but lacks additional 4 pins surrounding the line at one edge of the connector [figure A]. It is only capable of carrying digital signal.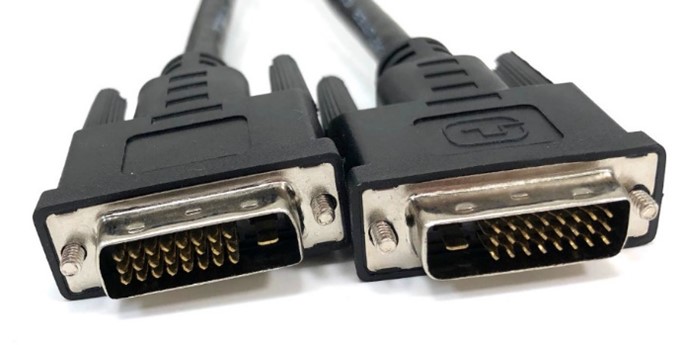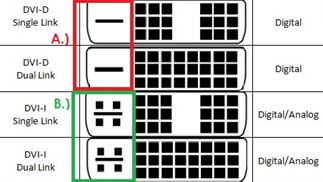 DVI-I: These look very similar to DVI-D's but are identified by the additional 4 pins surrounding the line at the edge of the connector [figure B]. They can carry both analog and digital signals, while DVI-D variants may only carry digital signal.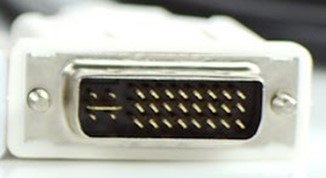 DVI-D and DVI-I cables:
Have screws on their casing to tighten them into their ports.
May be single-linked or dual-linked. Dual linked DVI cables allow for slightly better bandwidth and higher resolutions than single-linked.

DisplayPort (DPort): These are identified by a straight side on one end [figure A], and a half-straight/half-angled side on the other end [figure B]. DPort cables usually present the DisplayPort symbol somewhere on the hardware [figure C]. (4K in the image is not part of the DPort symbol.)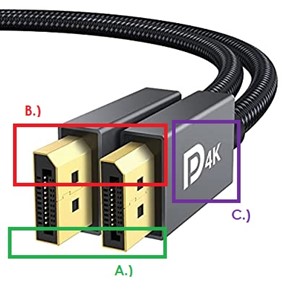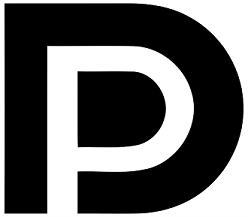 Mini DisplayPort: This cable uses the same video signal as a DisplayPort. They are far narrower than DisplayPorts along one axis, but maintain the thick connection along the other axis. This makes them smaller than cables like HDMI, DPort, VGA, and DVI, but thicker than cables like MicroHDMI and USB-C.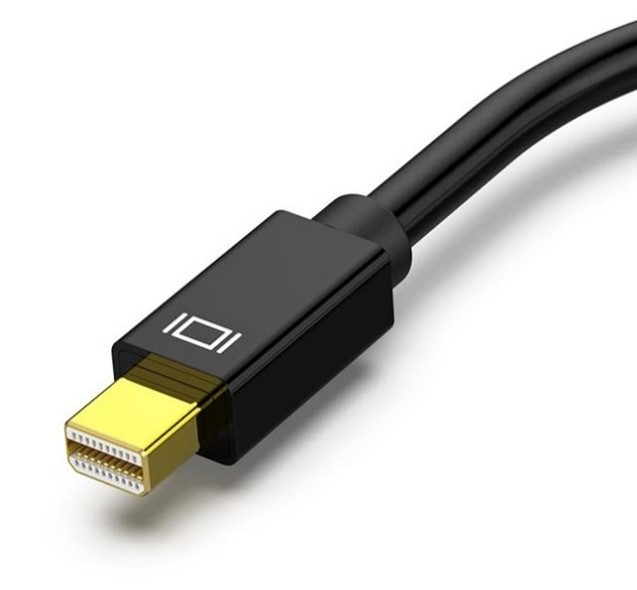 HDMI: Often used for televisions post 2005, these are similar in size to DisplayPorts, but have angled sides on both ends of the connector as opposed to just one. The shape of the connection is similar to a trapezoid resting atop [figure A] (or below, depending on perspective) a rectangle [figure B]. Commonly, the letters "HDMI" will appear on the cable [figure C].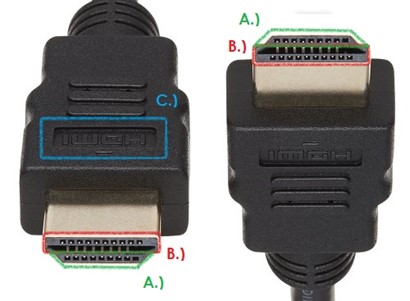 MiniHDMI – A smaller form factor of the HDMI protocol used for tablets and phones, generally.

MicroHDMI – An even smaller form factor of the HDMI protocol which is utilized for Raspberry Pi's and other small devices where available port space is a concern.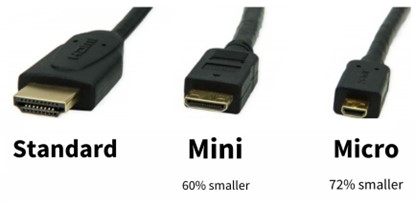 VGA: Some VGA's have 14 pins and some have 15 pins, along with a screw on each side of the casing. Often colored blue, although color has no impact on the protocol. They are also slightly smaller than DVI cables.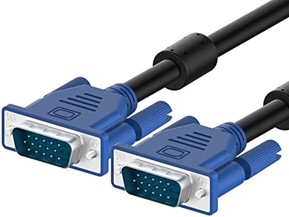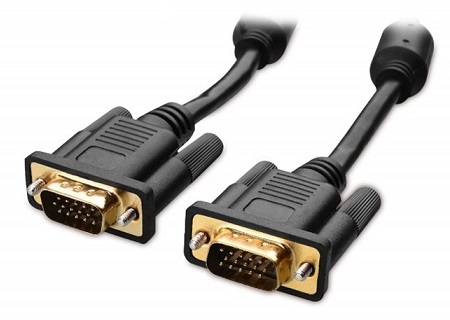 USB-C – Used to transfer digital audio, video, data, and power. They can serve the purposes of a USB-A, a USB-B, an HDMI, a DPort, and a 3.5mm audio jack all in one small, secure cable. While desktop towers and monitors will commonly have a plethora of options for video and sound ports, smaller devices such as laptops, phones, and tablets have come to rely on the USB-C connection.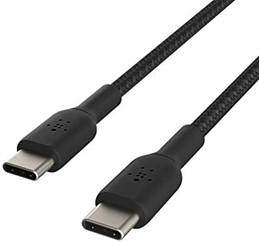 Thunderbolt – this commonly refers to current iteration of the Thunderbolt cable which is Thunderbolt 4 (as of writing this). Similar to USB-C, but faster, stronger, and newer. It shares the same form factor and acts backwards compatibly with USB-C devices. It looks like a USB-C with a Thunderbolt on it. Many of the Windows laptops IT deploys on campus use docking stations via Thunderbolt in order to transfer video to external displays and receive power alongside a wired internet connection.