If you would like to schedule automatic captures for an entire term, please fill out our "Request Lecture Capture" form using the action link on the right hand side of the page.
To begin, turn on the AV system in the room and select a source to send to the projector screen in the classroom.

If you are in a dual projection classroom, please make sure to source to the RIGHT projector. This step must be completed in order to capture the recording.
Click the Echo360 icon on the desktop (web browser).
Log in with your WPI credentials.
Click the "pencil" icon to add a title and select publishing location.
Specify a Title for your recording. Then click the drop down under "Publish To…" and select either in your Library or your Canvas course site (recordings will publish to the Echo360 tab). "Tags" and "Description" are optional.

Click Save.
When you're ready to record, click the red "record" button. Echo gives you a five (5) second countdown before it starts recording.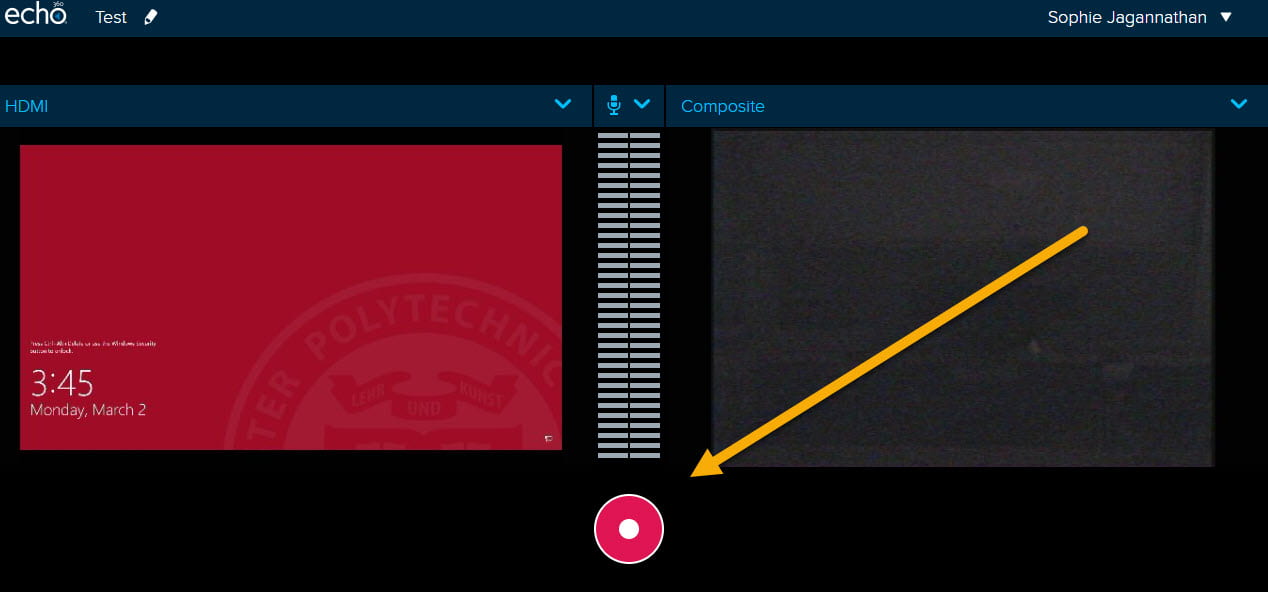 Once it begins recording, you'll see the timeline appear at the bottom. Note: The default recording time is 60 minutes, but you can extend it up to 90 minutes. If your class is longer than 90 minutes, you'll need to start a new recording after this one completes.
Click the "+" button on the right to add time to your lecture.
Click the "square" button to stop your lecture at any time.
Click the "two lines" (Pause) button to stop your lecture recording temporarily (for example, a 5 minute bio break during class).
Note: The "X" button deletes your entire lecture recording. Do not press the "X" unless absolutely necessary!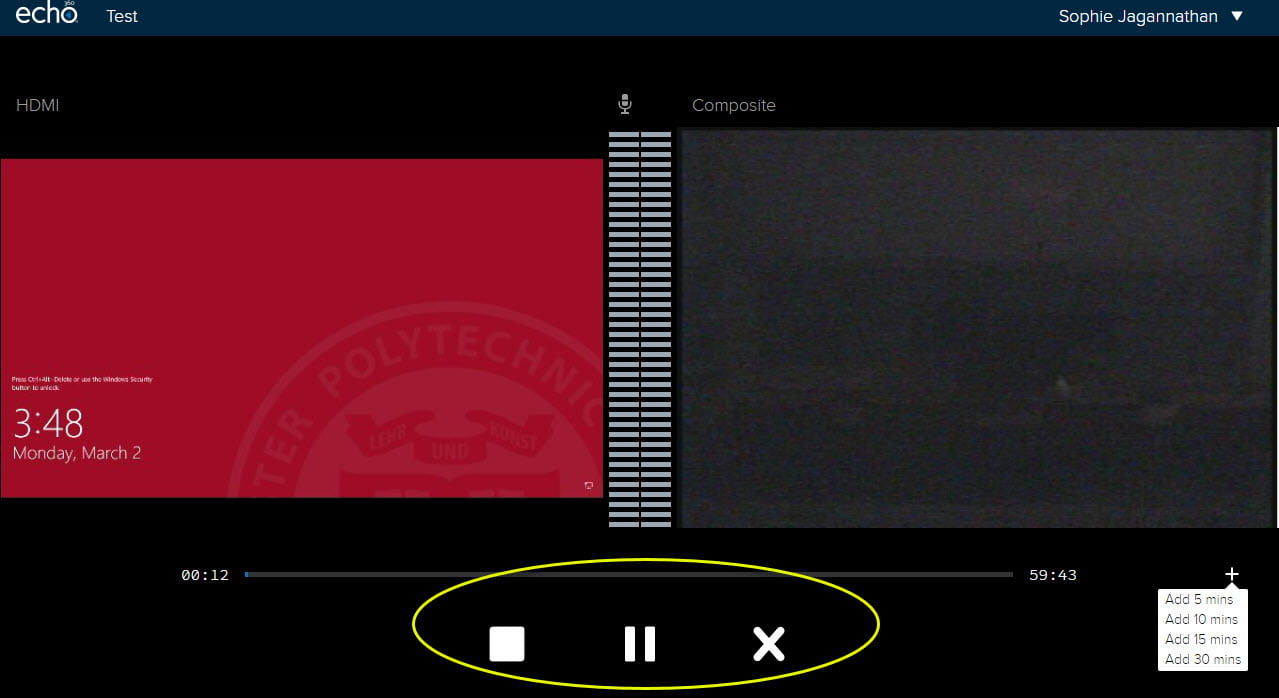 When your lecture is complete, it automatically uploads to the Echo360 cloud, and is stored in the folder you designated when you filled out the capture details page.
If you have any questions about creating an ad-hoc capture in a WPI classroom, please email atc-ttl@wpi.edu.