Introduction
Through Microsoft Office 365 (O365), OneDrive cloud file storage is available to WPI account holders. Storage is provisioned to each individual, and here you can store individual academic, or business files and share them internally or with external users.
Features
WPI account holders are provisioned 1TB worth of cloud storage
Share with internal and external users
Use an online web platform or local device application and file folder structure
Easy access to view and edit your files from all devices
Files are protected and backed up
Storing Data
It is important that WPI account holders adhere to WPI standards and policies regarding data storage.
IT recommends reviewing the WPI Data Classification Policy prior to storing files in your OneDrive.
OneDrive Access
There are multiple ways to access your OneDrive storage.
Windows:
Open OneDrive - Worcester Polytechnic Institute in File Explorer, or use the OneDrive cloud icon in the system tray (might need to show hidden icons).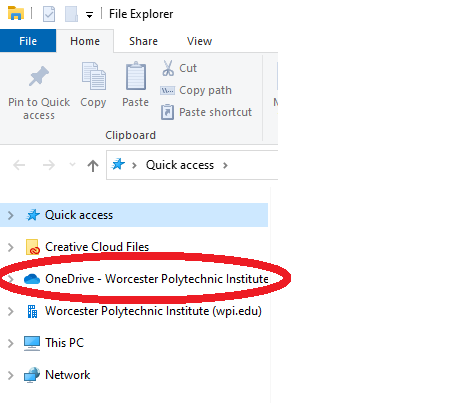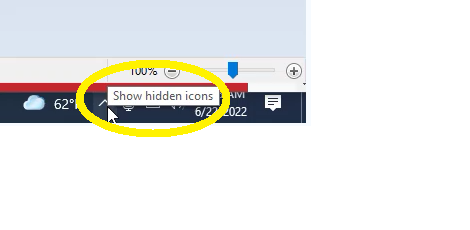 Mac:
Open OneDrive - Worcester Polytechnic Institute in Finder.

Web App:
Visit Office 365 online at https: myapps.microsoft.com (linked in Actions) to open the OneDrive web application from any web browser.
How is OneDrive Related to SharePoint?
OneDrive is your individual storage (files can be shared).
SharePoint stores shared files, including those in Teams and Outlook Groups.
Both are stored in the Microsoft 365 cloud, and can be synced to your computer via OneDrive.
Save Files to OneDrive or SharePoint from Microsoft (Related Actions) has more details.