Tap the Press here to begin. button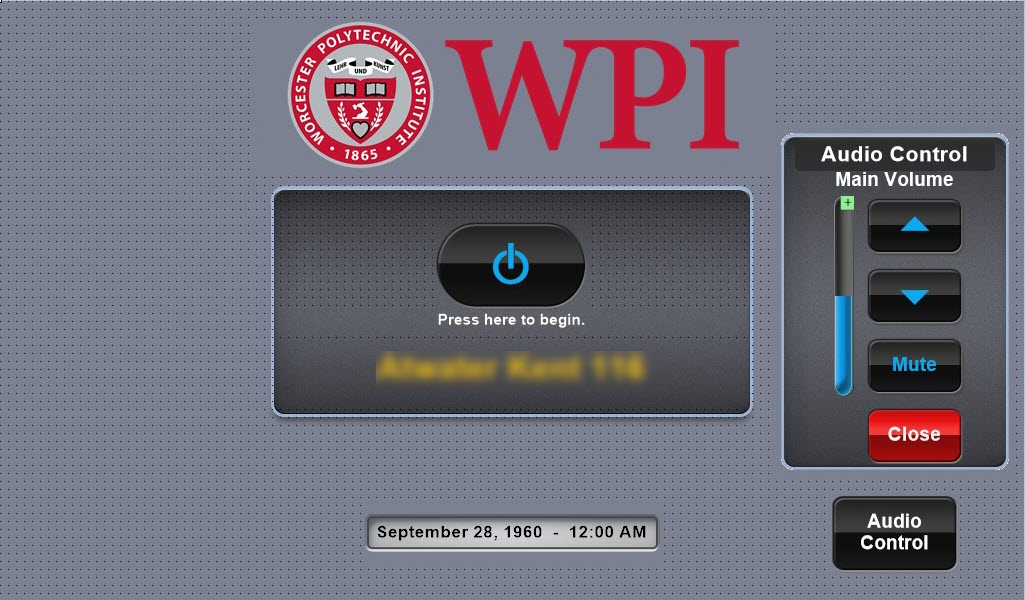 There will be a prompt that reads Please wait while the system starts up.
Navigating the Main Page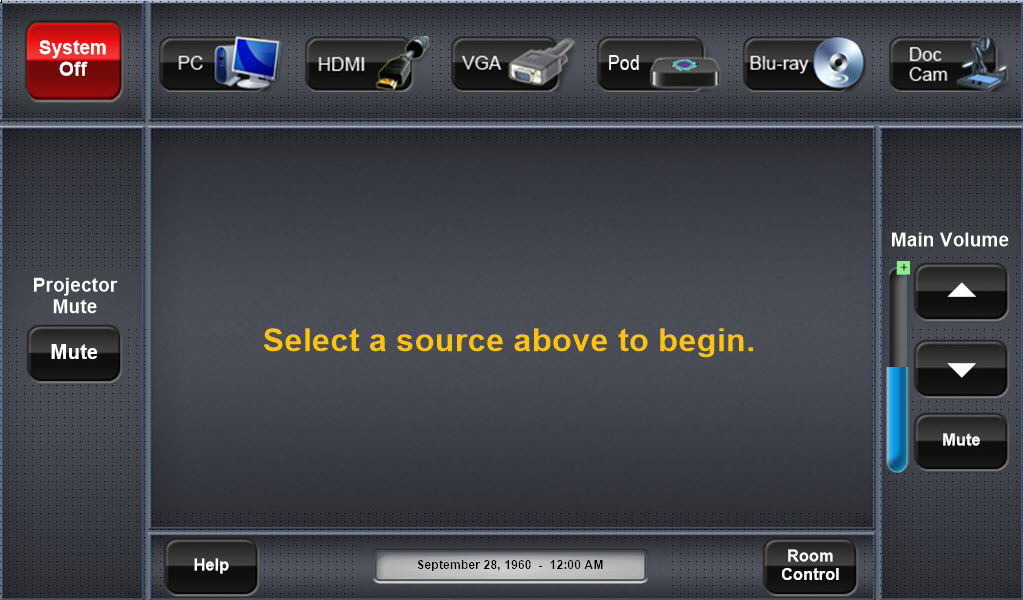 Source Selection
Along the Top of the touch pad are the options to project from.
Many classrooms include:
PC (the podium computer)
HDMI Input
USB-C Input
Pod
Blu-Ray
Doc Cam
Once a source is selected, additional controls may display.
Main Volume - Audio Controls
Along the right side of the touch panel, press the UP and DOWN arrow buttons to control the source audio volume. The Mute button will mute all audio from the selected source.
Room Controls
Select the Room Control button to modify the controls in the room.

Control the Projector's Power with the On or Off buttons. Use the Mute button to hide the image displayed on the projector (without power the projector down).
Move the image Up or Down on the screen to better meet your need.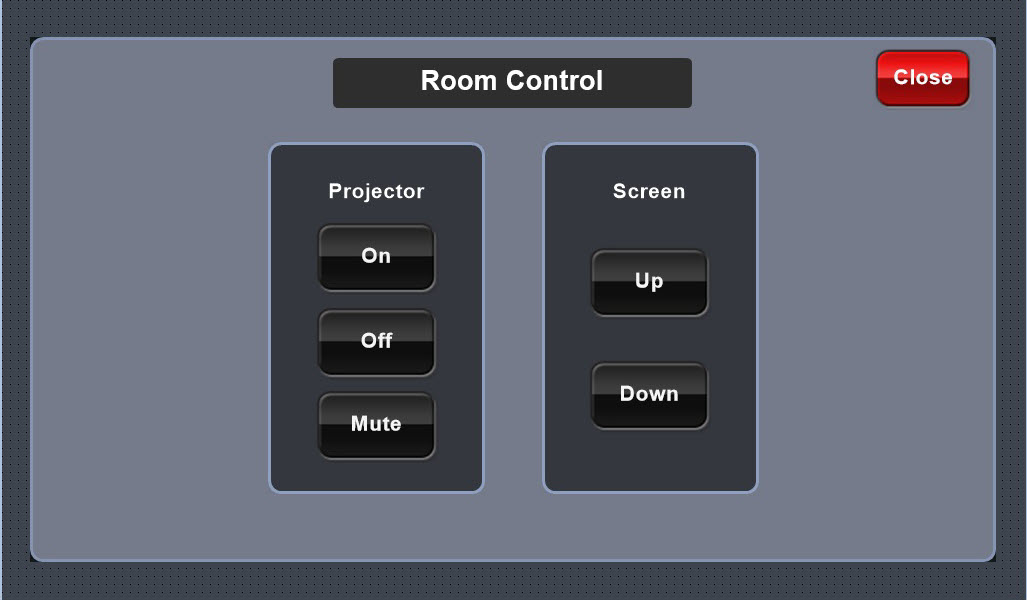 Turning Off the Projector
In the upper left of the Main Screen, tap the System Off button to simultaneously raise the projector screen and power down the projector.