Instructions
The AV Displays in conference room are operated by a wall panel.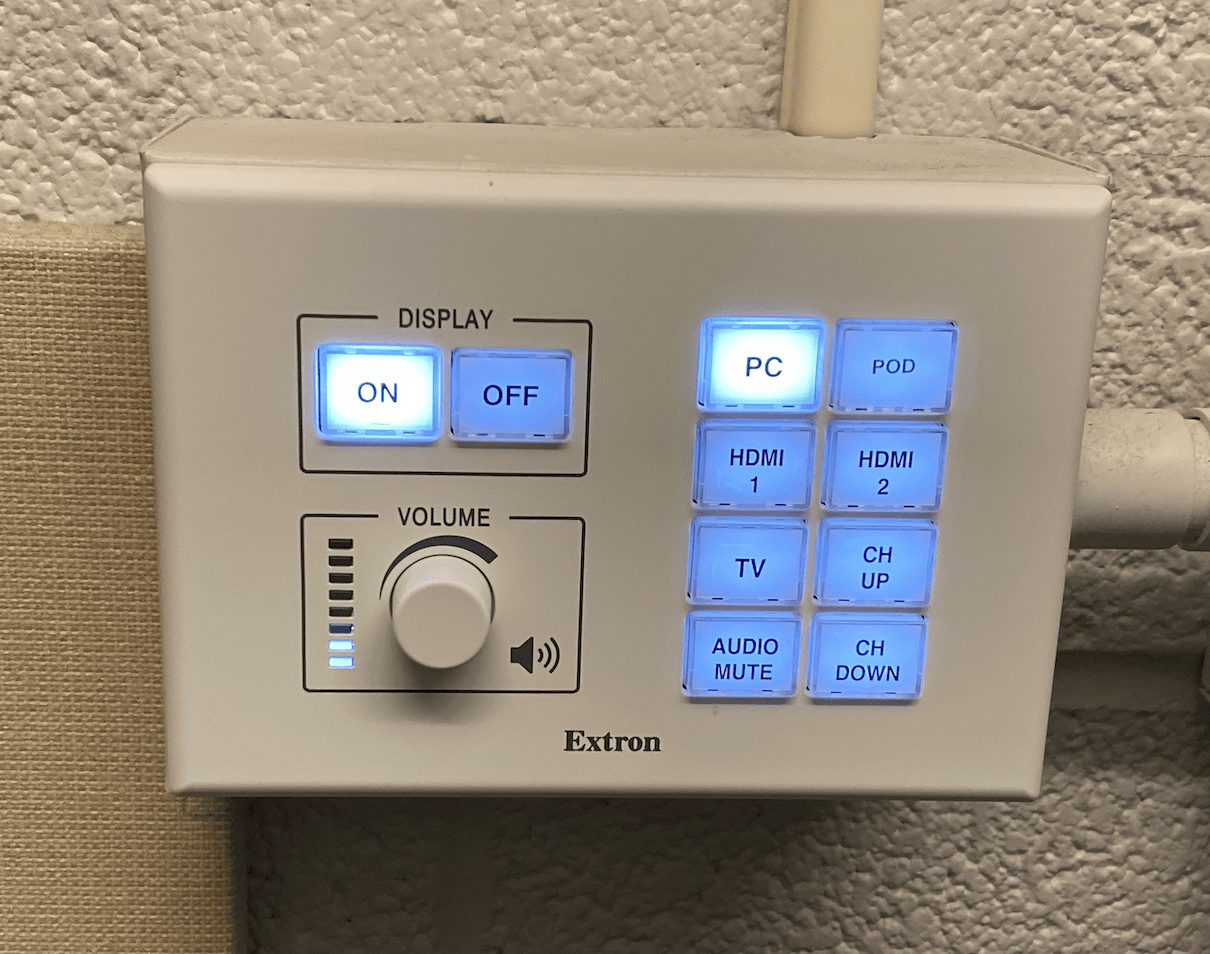 Turning On the Display
Press the On button under the Display section.
The display may need a short amount of time to start up.
Source Selection
Not all conference rooms have the same source inputs. Don't worry if you don't see one of the options in the room you're working in!
Press one of the source buttons on the right to select your input source:
PC button: Desktop machine located in the conference room
POD button: Wireless projection system, Solstice POD
HDMI button: HDMI cables that can be inserted into a device's HDMI port
TV button: Access cable channels - use the CH UP or CH DOWN to change channels
You can temporarily hide the display, whether using POD or HDMI inputs, by pressing the MUTE button.
Audio Control
Control the audio volume with the Volume knob. If no sound is required or needed, use the AUDIO MUTE button.
Turning Off the Display
Press the Off button to power of the display.