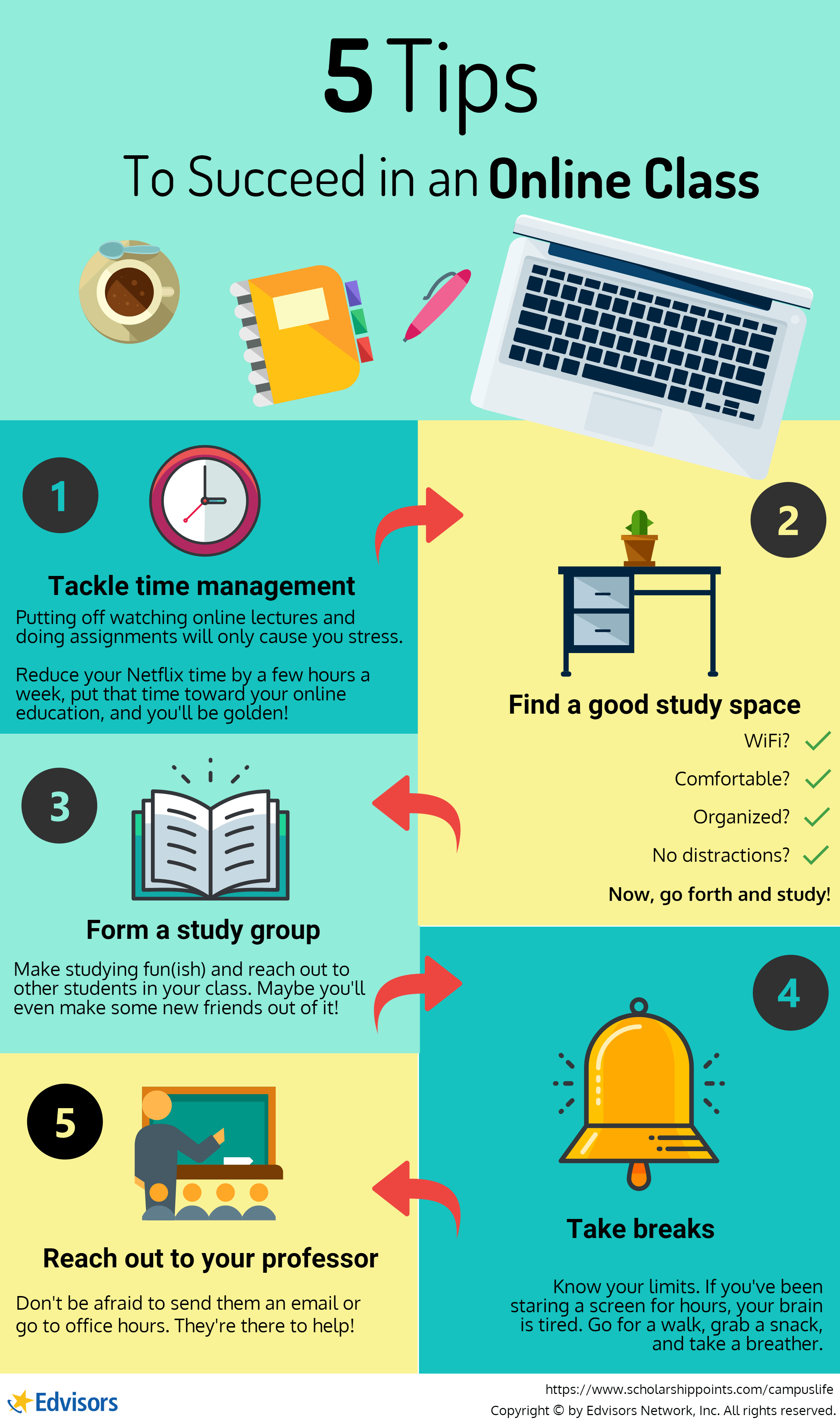 1. Tackle Time Management

Putting off watching online lectures and doing assignments will only cause you stress.

Reduce your Netflix time by a few hours a week, put that time toward your online education, and you'll be golden!
3. Form a study group

Make studying fun(ish) and reach out to other students in your class. Maybe you'll even make some new friends out of it!
4. Take Breaks

Know your limits. If you've been staring at a screen for hours, your brain is tired. Go for a walk, grab a snack, and take a breather.