Why?
WPI Information Technology is a NCSAM Champion, joining a growing global effort to promote the awareness of online safety and privacy.
Details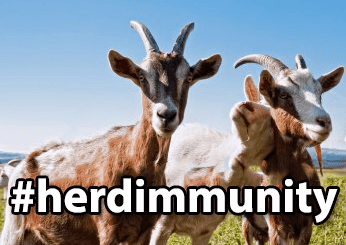 Did you know that when you get vaccinated, you're protecting yourself and your community? This concept, called herd immunity, is the protection from a contagious disease that an individual benefits from as a result of living in a community where a critical number of people are vaccinated. The more members take action to prevent the disease, the less likely a disease will spread. It also applies to Technology!
To achieve the healthiest cyber state possible in our hardware, software, data and accounts, all members of the herd need to OWN IT, SECURE IT, and PROTECT IT. Each individual that takes responsibility for secure personal and business technology practices contributes to the overall the cybersecurity at WPI.
So how can you contribute to cyber immunity for our herd?
October is National Cybersecurity Awareness Month (NCSAM). WPI Information Technology (IT) will offer tips and opportunities for best practices over the next few weeks. Watch for our posts, visit our tables, and reply to our survey. We are here to help you increase your personal cybersecurity as well as protect WPI's cyber assets.