Why?
Some WPI-owned IT-provisioned Macs are running an operating system (OS) that is no longer supported by Apple and cannot receive security updates. 
Action Needed
An OS upgrade to Catalina or later is required to continue using the device on the WPI network and to protect its data. 
Details
Beginning February 16, 2022 users may see this notification: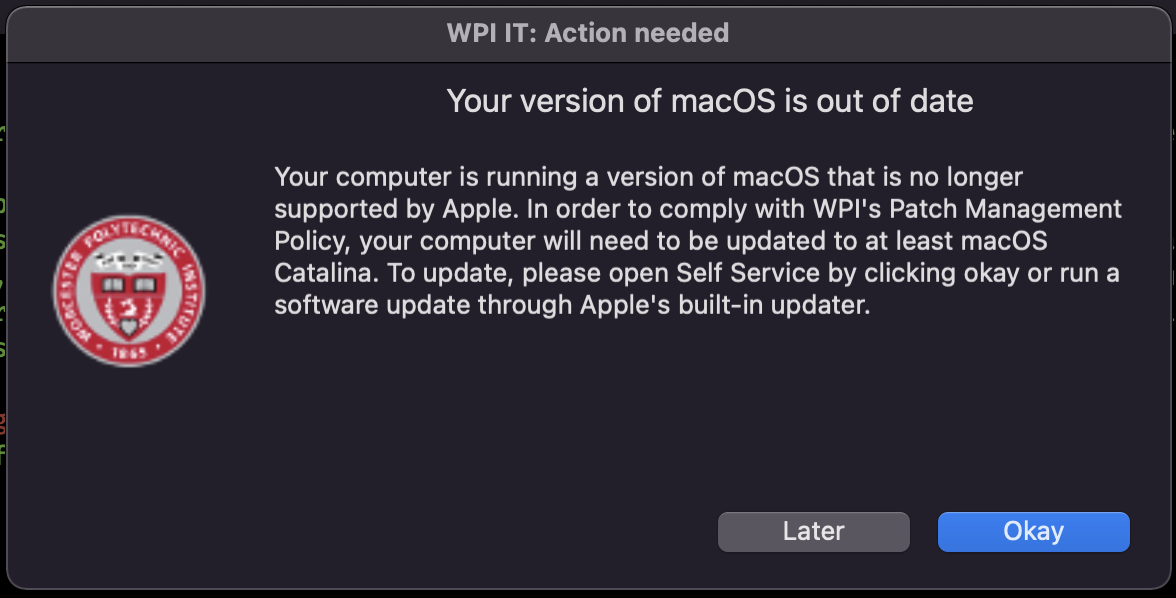 Upon next login, please follow these steps to upgrade the MacOS:
1. On the WPI IT: Action Needed notification window, click Okay to open Self Service.
2. On the Install macOS Catalina window, select Install.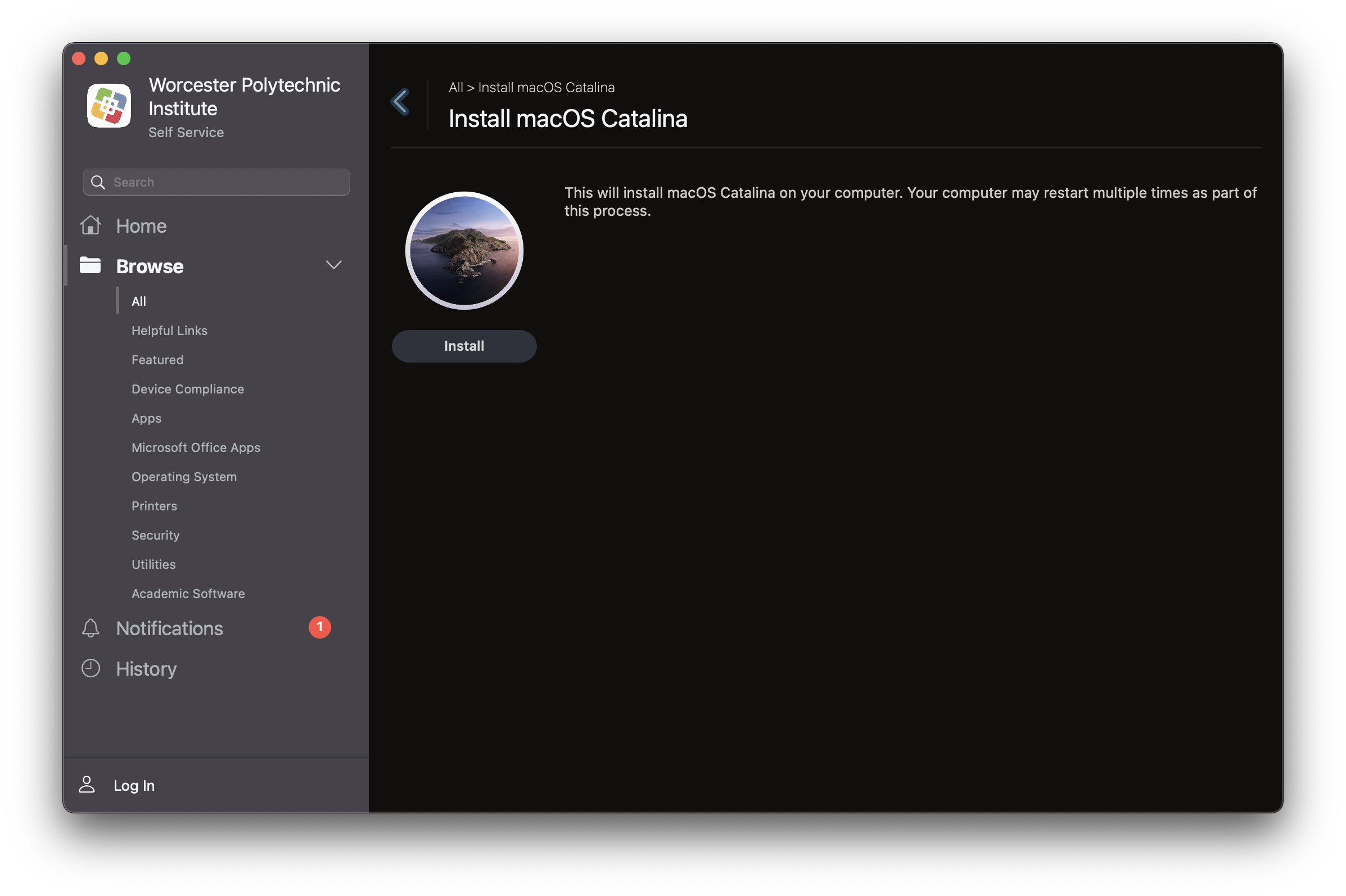 3. The upgrade process will begin, and will automatically restart the computer.
4. After the restart, an Apple logo screen will appear and display the estimated time remaining. For most computers (with a solid state drive), the entire process should take less than one hour.
If you have questions or need assistance, please use Request Help on this page to work with our Desktop Support team.