Impact
The upgrade may take several hours. The computer cannot be used or turned off once the upgrade has started. Details about when and how to upgrade are below. 
Details
With the End of Life approaching on older versions of Windows 10, Windows 10 version 21h2 will be deployed starting 8AM on Wednesday, May 18. You will have the option to defer this update for a maximum of 2 days, at which point upgrades will begin automatically.
You may see a windows popup indicating it's ready to install and you may snooze, pick a time to update or restart now. If you choose to update now, the process may take several hours, and you will not be able to use your device during the upgrade. You may also choose to manually install it yourself. We recommend performing the upgrade at the end of the day since it can take several hours to complete. Once the upgrade begins, please do not shutoff your system so please plan accordingly.
Window update notification you may see: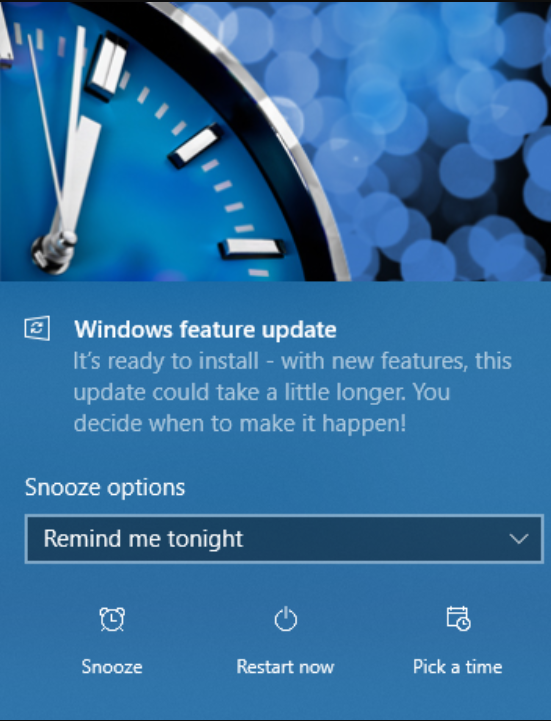 To manually upgrade to 21H2 please:
Open Settings on Windows 10
Click on Update & Security

Click on Windows Update

Click the Check for updates

Under the Feature update to Windows 10, version 21H2 section, click the Download and Install now button.