The Hub gives logged in users the ability to view their entire ticket history! Well, beginning July 2019 anyway. This section shows you all of your active and closed tickets. We're excited to share your ticket history with you! Our hope is you are able to:
View the status of your active requests more easily
Communicate through the Hub
Use your ticket history to resolve similar issues
My Tickets
Within My Dashboard is a section called Tickets. This section gives you insight into all tickets you have been the requestor of or a subscriber to at WPI for the following teams:
ITS Service Desk
The Registrar's Office
The Bursar's Office
The Marketing Department
ID Card Printing
All tickets within this view show the ticket's:
ID Number
Summary
Description
Created and Last Updated Date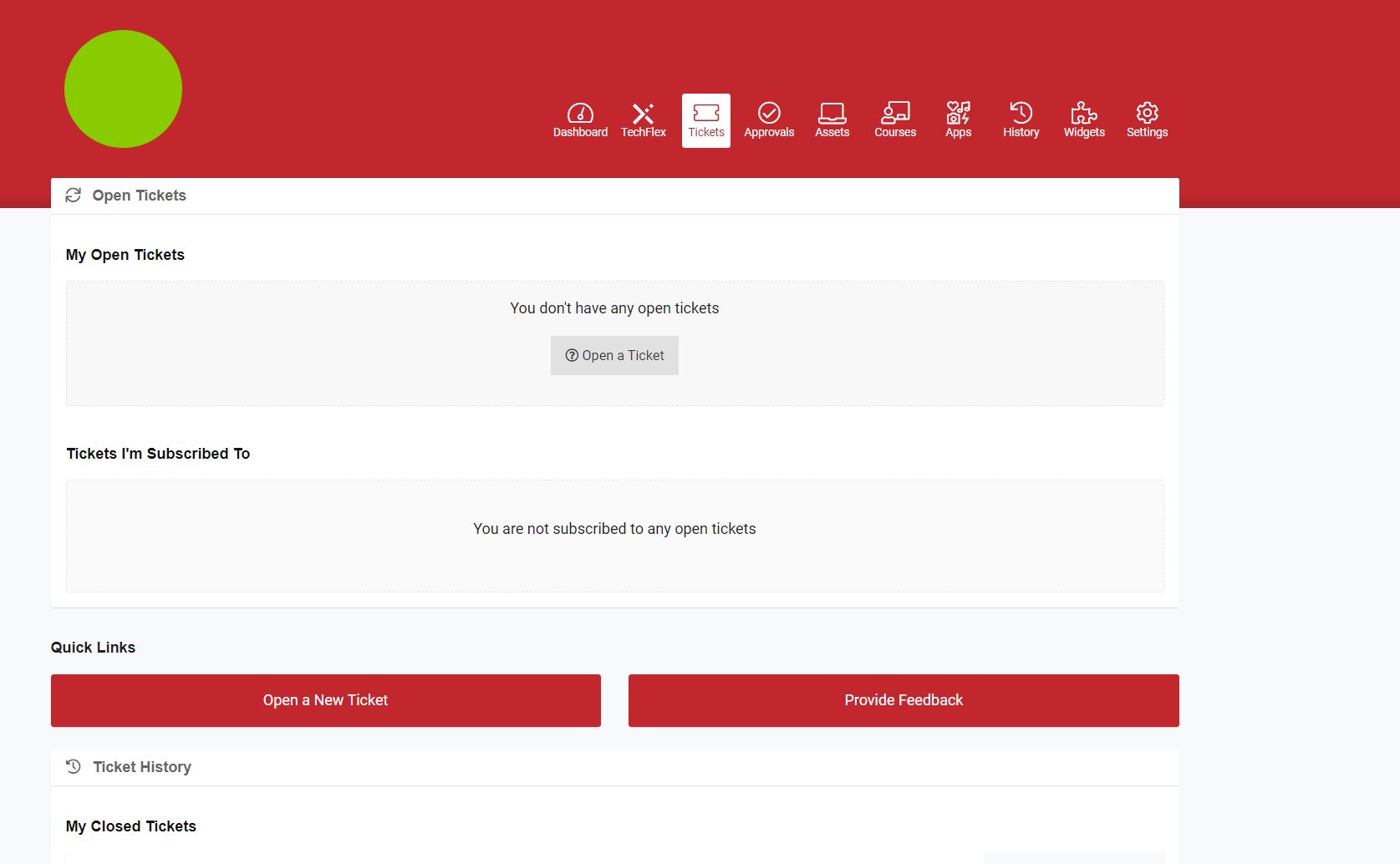 My Open Tickets Section
My Open Tickets
This list shows all tickets that you currently have open. These are the tickets where you are deemed the Requestor, or the person receiving the service directly.
Tickets I'm Subscribed To
This list shows all the tickets were you are deemed a Subscriber. ITS typically uses the subscriber field when:
A ticket is sent in on behalf of another user
A user is CC'ed on the initial message sent to hub@wpi.edu
Users that updates and notifications should also go to
My Closed Tickets
This is your full ticket history. This is the list of tickets you have submitted and have been resolved.
Ticket Fields
You can click on any Ticket to view all information about a ticket. This information gives you the greatest insight into the ticket.
The biggest difference between tickets that are in an Open state versus a Closed state is:
Open tickets provide you an opportunity to communicate through the Hub for the ticket
Closed tickets provide Resolution details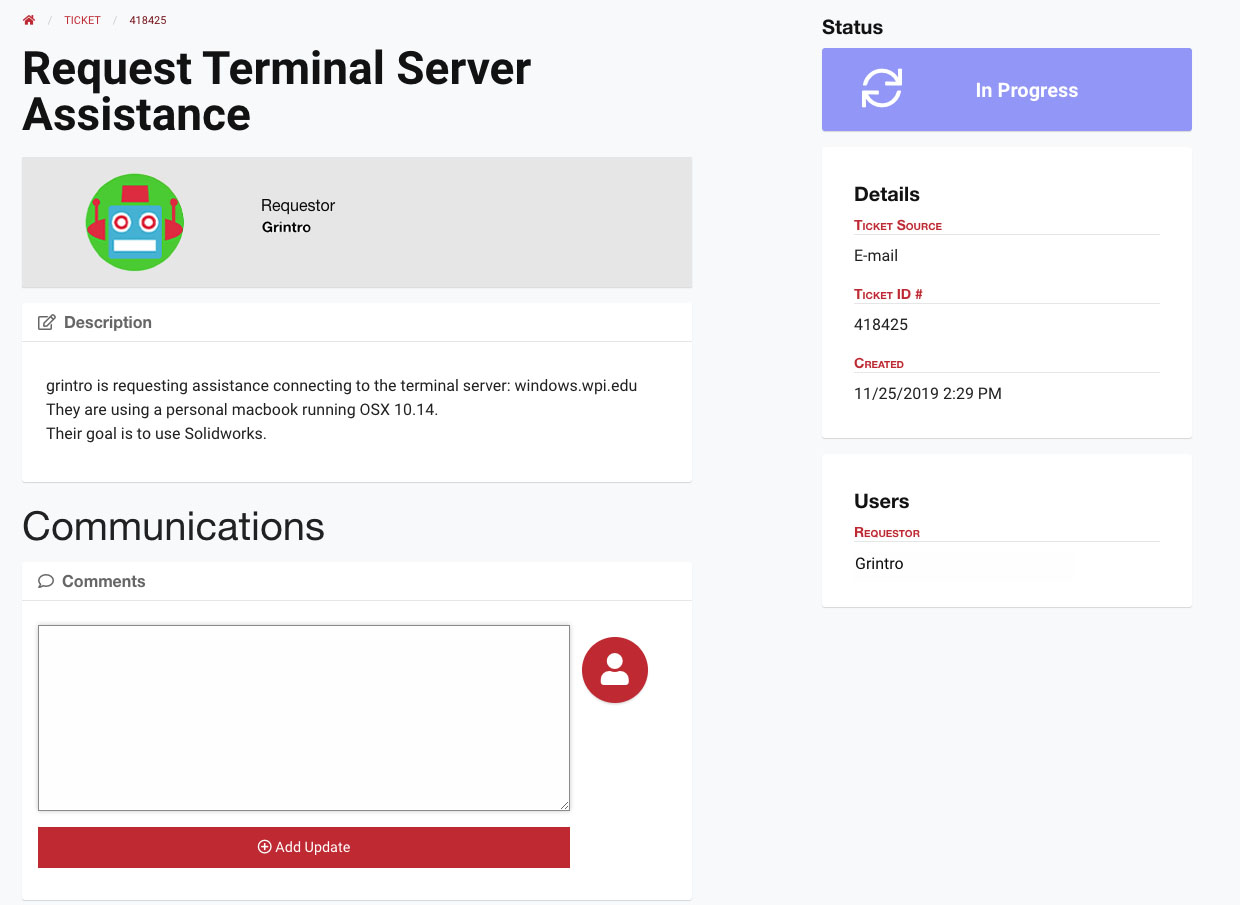 Communications
You can send a note regarding your ticket at any time! Use this feature to:
Clarify a Request or ask to update a description
Provide requested information

Request an update on the status of a ticket
A communication sent through the Hub will create an alert for your ticket and someone will reach out as soon as possible with an update!
Ticket Glossary
ID Number: Reference number of your ticket
Summary: What the ticket is about
Status: Ticket Lifecycle stage
Requestor: Who is receiving the service from the ticket
Subscriber: Someone who is involved with the ticket
Description: All details for fulfilling a request or troubleshooting an incident
Ticket Source: How the ticket was entered
Resolution: How the ticket was resolved