App Marketplace
WPI's own App Marketplace contains links to many WPI resources, including the Office 365 Online Application suite, Workday, Canvas, and more!
When logged into the Hub, you can "install" and favorite apps for quickest access to the applications and resources that you use the most.
Access the App Marketplace
The App Marketplace can be accessed from the main ITS Page by clicking on the App Marketplace icon: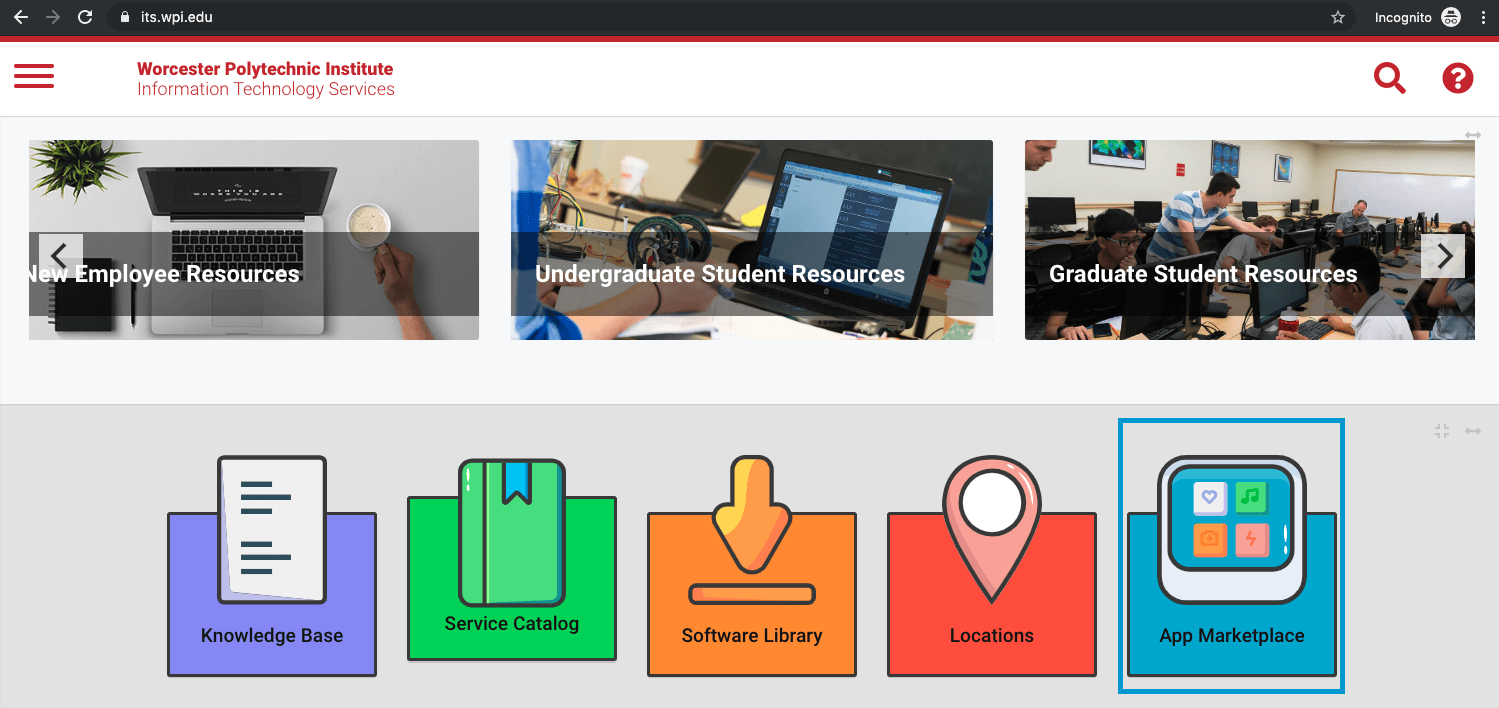 View Your Apps
To view your Installed apps:
Go to your My ITS Page
Go to the My Apps section
There are three apps sections:
My Favorite Apps
My Apps
All Available Apps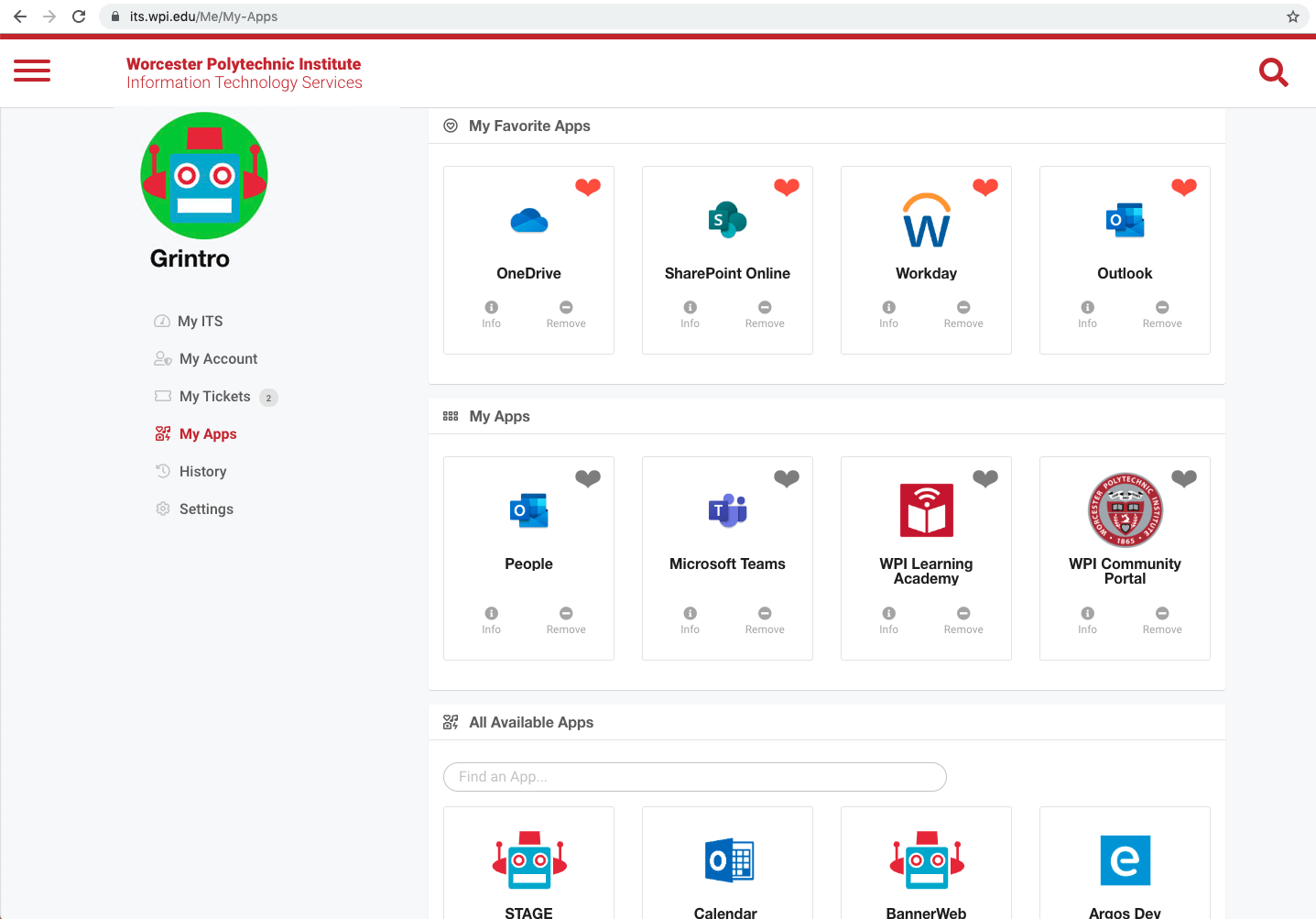 App Info
Each App has it's own Informational Page. By clicking on the Info button, you can view a description and see articles that relate to the resource.
My Apps
To install Apps and access the resource:
The My Apps section shows the apps you have Added. These are resources that can be accessed by clicking on their associated app.
Go to the My Apps section



Under the All Available Apps Section, search for and click Add on the desired App
Once the App has been added to your My Apps section, click on the resource to open it
My Favorite Apps
Click on the Heart icon to Favorite the App, and enjoy the animation. Apps that are favorited:
Appear at the top of your My Apps page for easiest access
Appear on the Hub Homepage when you are logged in
This offers you the ability to easily get to all of your most commonly used applications.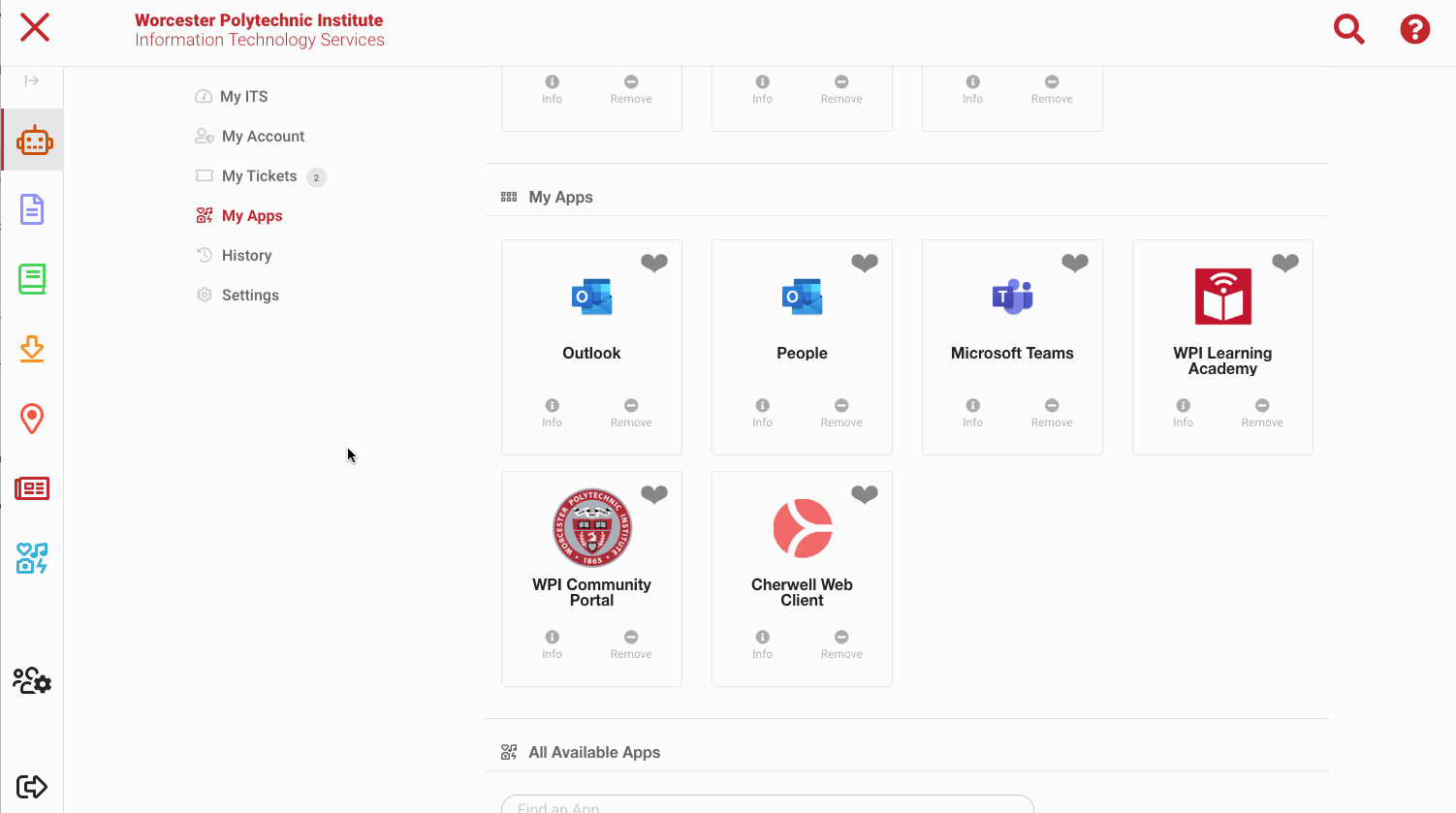 All Available Apps
Is there a WPI Resource that you feel is missing from the All Available Apps list? Contact ITS and let us know! We'd be happy to add to or modify the list given your feedback!
Submit Feedback