IT News
WPI IT publishes News posts that keep our campus community informed of the ever changing and ever evolving world that is technology! We generally post news for the following:
Regularly Scheduled Maintenance
Special Events
What's New (Services, Instructions, Features)
Cybersecurity UpdateAlerts
Unplanned Outages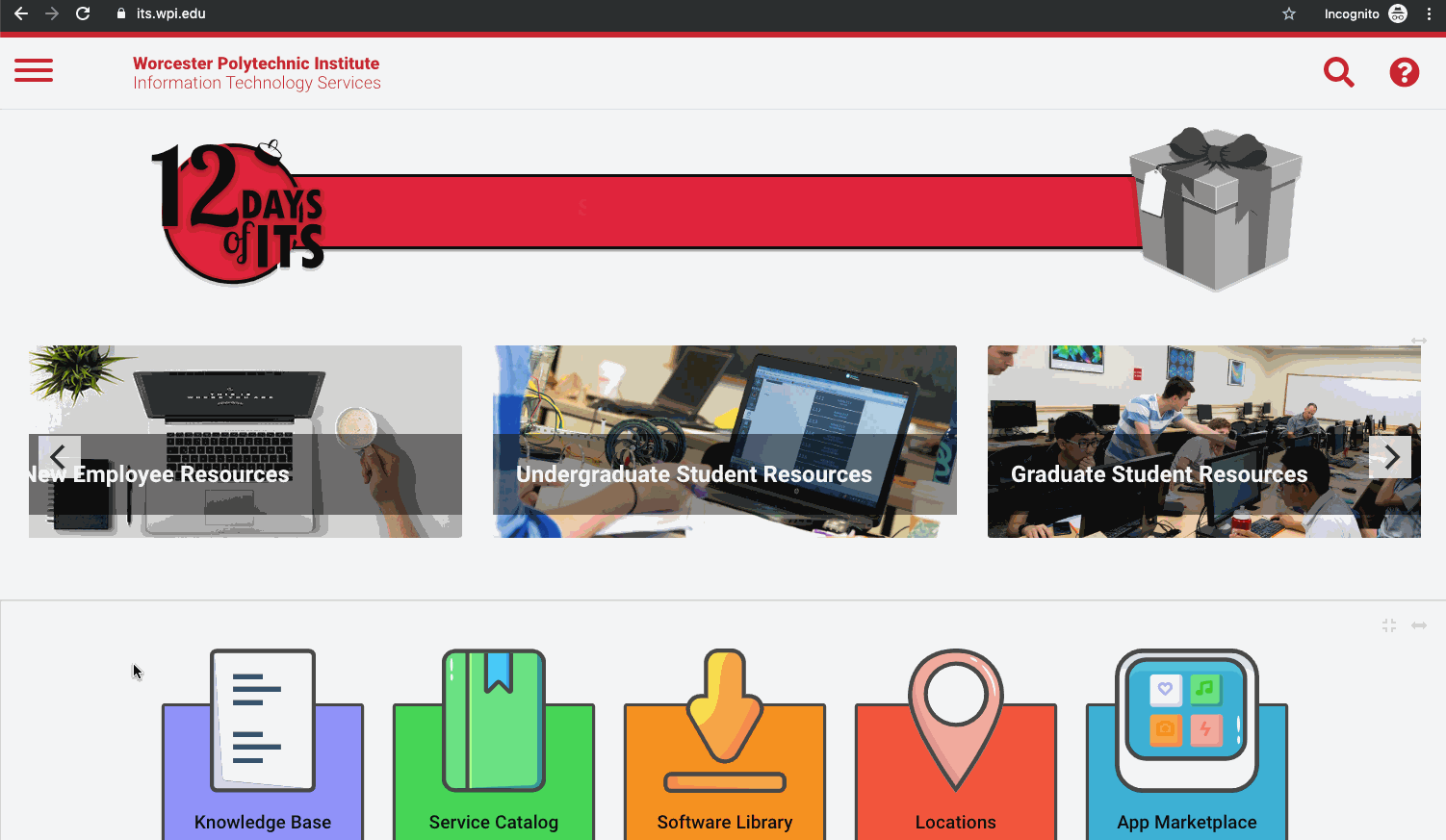 IT News Post
Each News Post contains information we deem critical that you know. While not all fields are populated for each post, we typically provide the following information in a News Post:
Why?
Why is this news occurring?
Impact
What will your experience be?
Benefits
What increased functionality will you gain?
Action Needed
What can and should you do to prepare for change, gain additional insight, or work through an issue?
Details
This is where we can give you more! Find out background information, phases of a change, and comprehensive explanations.
Updates
As information becomes available, we add it to updates. Here we also include events, vendor notes, and follow-up details.
IT News Data
On the right column of each news post, we share the following data:
Status
IT uses the following statuses in the News Lifecycle:
Scheduled
In Progress
Completed
Canceled
Resolved (used primarily for unplanned outages)
Timing
The timing shows the dates/times of the expected update, planned (or unplanned) outage, informational event, etc.
IT News Actions
Actions are an option for you to do more! These links direct you to either internal or external content where you can take the next step, or view information that IT finds valuable and related to the news.
We typically include links to self-help articles, tools and systems, policies or standards, etc. Actions can be found on all pages within the Hub.
Get IT News Where You Want It
Add IT News to Your Email
You can keep up with IT News without having to check the Hub. Add the IT News RSS Feed to the Outlook Client on a Windows computer. Once added there, the RSS Feed will appear across all devices!
Add RSS Feed to Outlook
You must use a Windows machine with the Outlook Client installed (Outlook 2016 or Office365 Outlook Client).
To add the IT News RSS Feed:
Open IT News in the Hub
Click on the RSS icon

Choose the option to Open Outlook

Choose Yes to Add this RSS Feed to Outlook

All IT News Posts previously published will begin to import into the WPI IT News Folder under the RSS Subscriptions folder in Outlook.
Adding the RSS Feed to your Outlook will allow you to:
View the News Details in the email
Open the News Item from a link in the email

Set Up Alerts!
Would you like to receive alerts when IT News is added? You can configure alerts to IT News by:
Right Click on one of the RSS items
Expand the Rules and choose Create Rule...

Select the Advanced Options

Check the box for from RSS feed with specified text in title

Click on the underlined specified text link in Step 2

Check the box for WPI IT News and click OK

Click Next

Check the box for display a Desktop Alert

Follow the remainder of the prompts to Finish creating the rule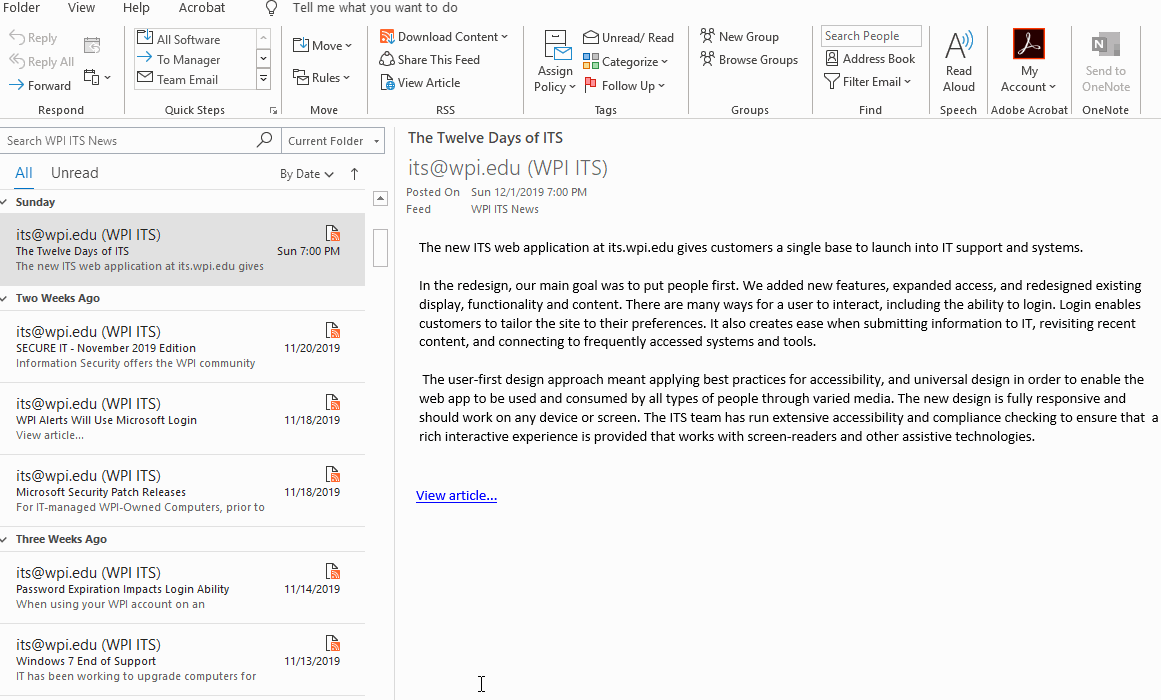 Enjoy keeping current with all the exciting things IT is sharing!