Software Library
WPI has an extensive list of Software available to faculty, staff, and students. IT has created a database of the software that we provision or install on WPI machines and details are available to you in the Software Library.

The Software Library displays these details:
Use Find Software to search for a specific software title. You can drill into the software to view more information!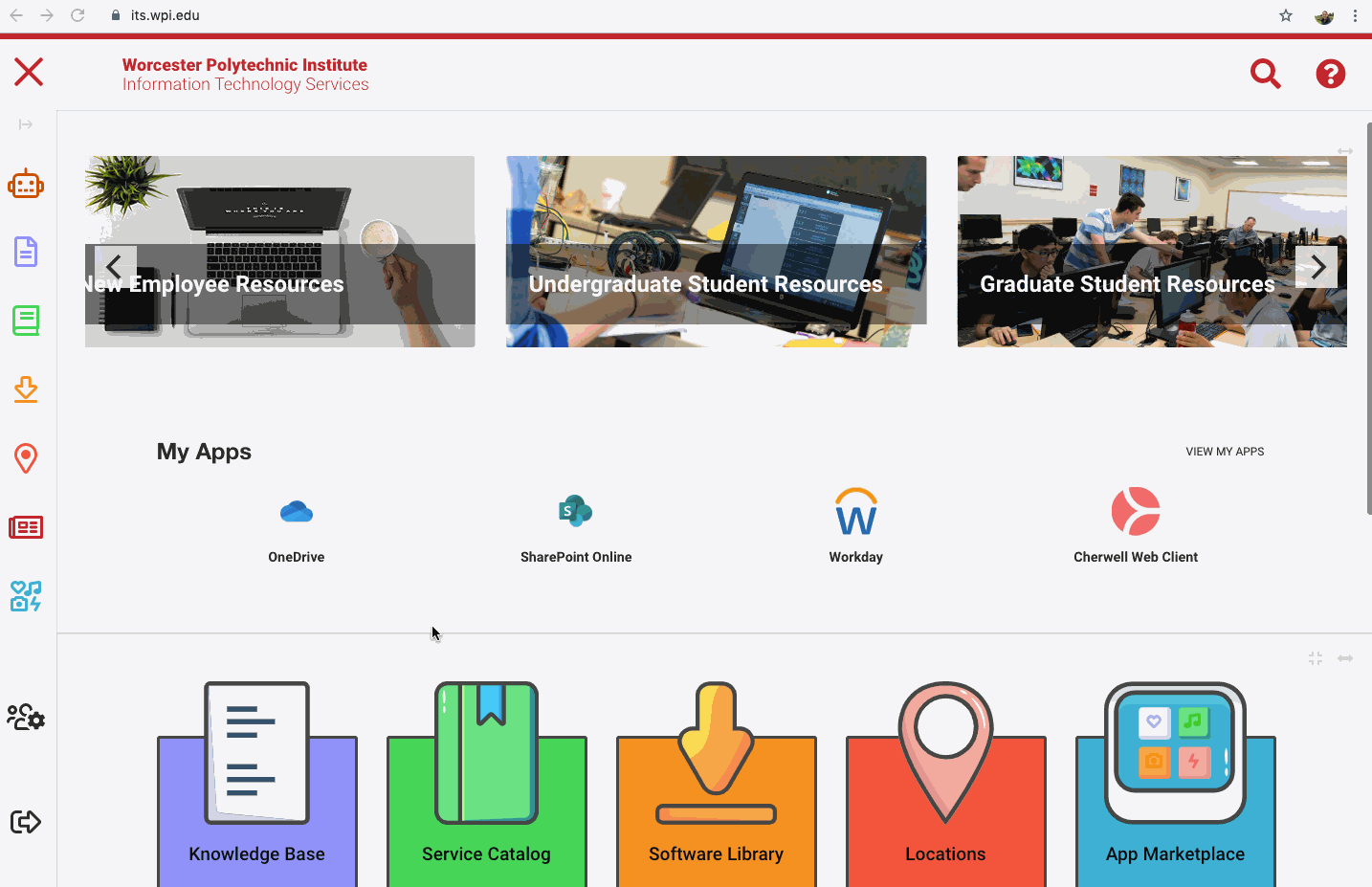 Software Entry
A Software Entry contains the following valuable information:
About
This field tells you what the software is, what it can be used for, and lists some special features!
Using This Software
Requirements for who can use the software and where it can be installed are listed here. Examples include:
License Required: Is a specific license file or server required to run the application?
Available in Online Store: Can this application be purchased through WPI's Online Store?
For use on WPI Devices: Is this application already available on or able to be installed on individual WPI devices?
For use on Personal Devices: Can this application be installed and utilized on personally-owned machines?
Available through Software Center: Can this application be installed on individual WPI devices through Software Center?
Install
Here you can learn about who is allowed to install the software, what is required to install/use the software, and who to contact to request software installation. Additionally, if an application is available for install from WPI's Network Storage folder, the install location is available for you to copy and paste!
Related Articles
IT creates articles for specific applications. These articles range from install guides on personally-owned machines, to supporting licensing information (especially for the Adobe suite!). Check out the articles for further information and guidance!
Locations With This Software
IT provides you with the locations where software is installed and available for your use! Discover where your favorite (and least favorite) academic software is located.
Software Information
The right column of the Software Entry lists the software data: publisher, release year, and current version IT has deployed to public locations.
Software Actions
Software Actions are generally the links to the installation media for free applications, or links to WPI licensed applications that are available through a vendor portal. Be sure to check for Related Articles for any installation guides!
Software Entry