Buildings and Locations
Every building on campus and each academic space has an entry in our Locations catalog.

Opening the Locations catalog on the Hub brings you to a grid with the following information:
Building: The physical building name
Location: The room name or room identifier
Type: The type of space the room is
Room: The room number
Seats: The number of seats in the room
Computers: The number of public machines available in the room
Building
The Building page shows all of the public locations in that building.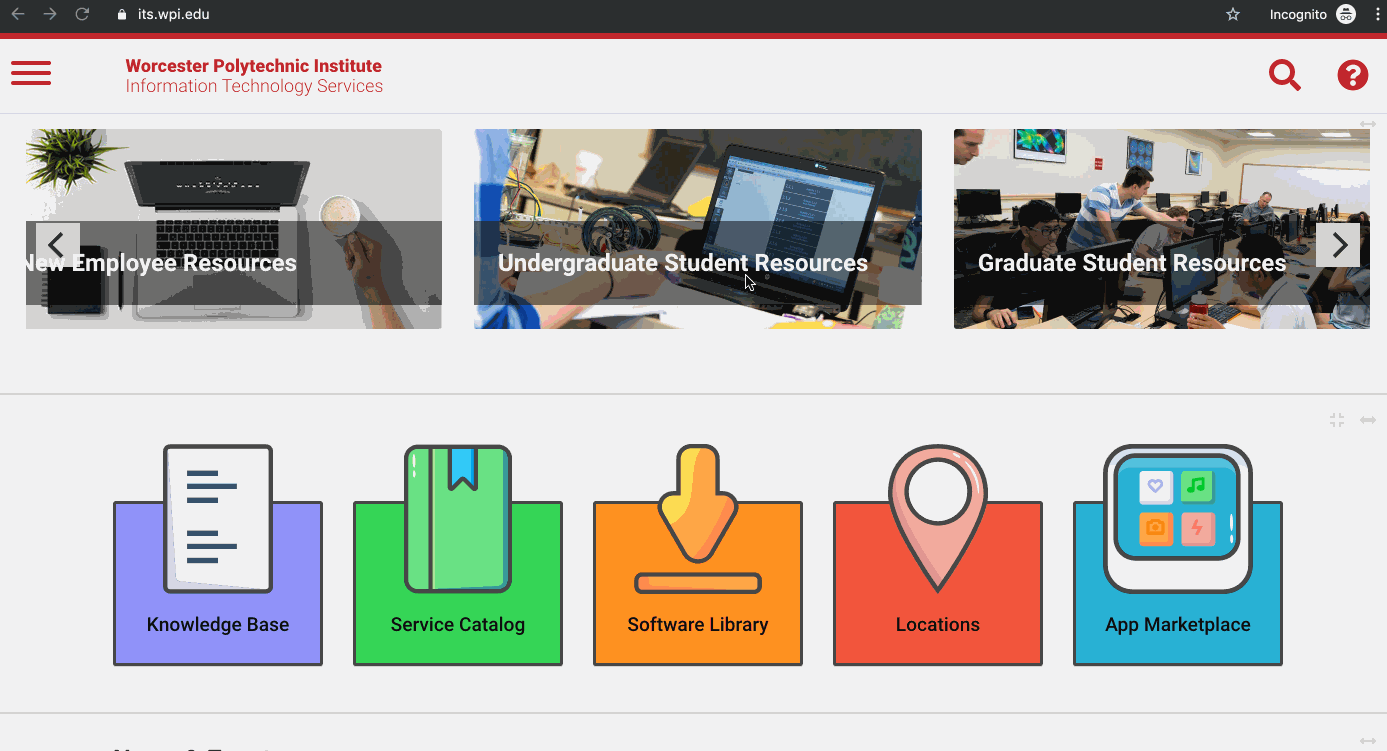 One of the features we're very excited about on the Building page is the map! Each building has a map of its campus location. This can be zoomed in or out to get better look at the general area. You'll never go to the wrong building again!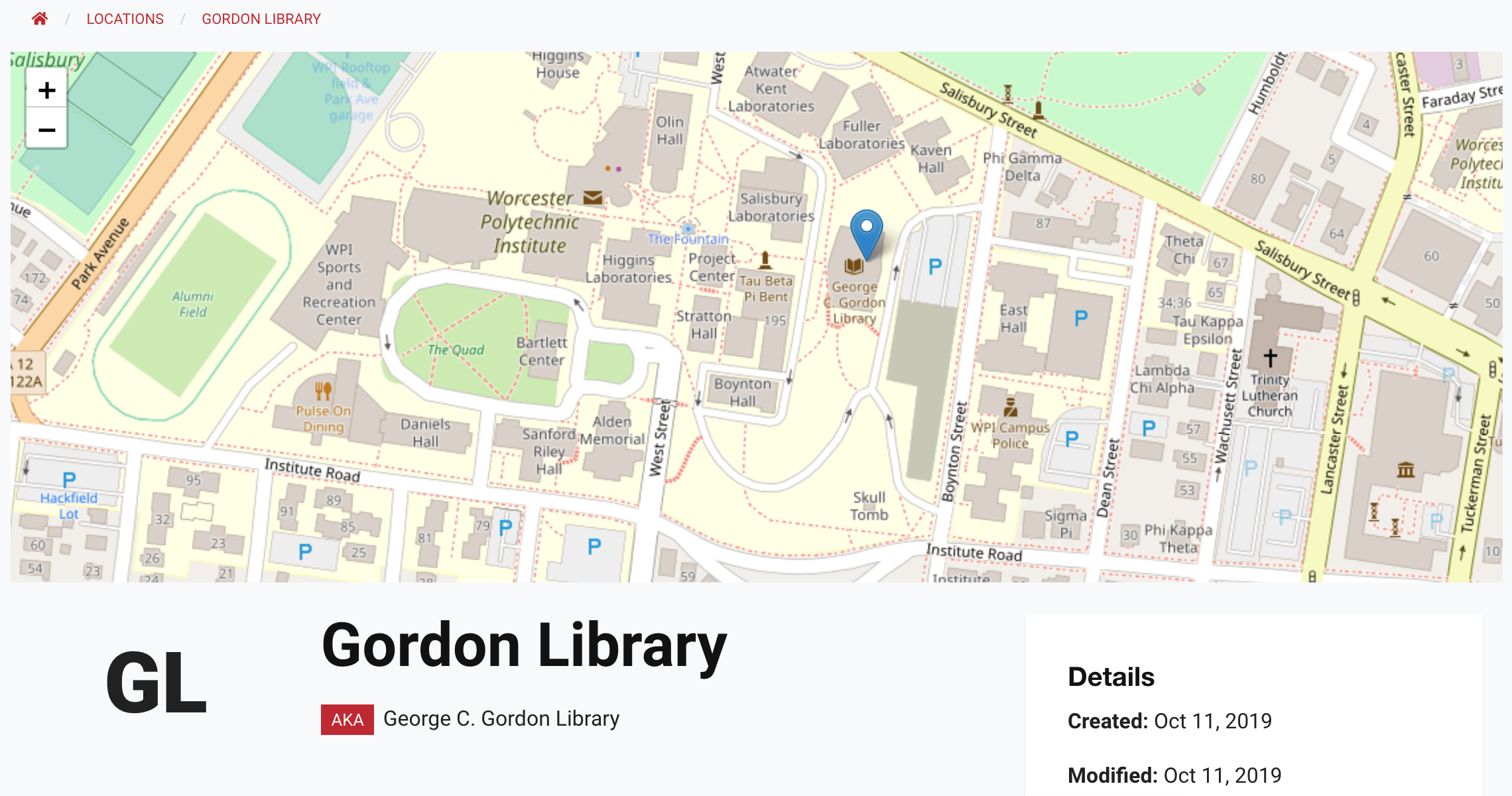 Locations Fields
Each location that we have data for includes the following:
Special Name (ie. Newell Lecture Hall = AK116)
Room Notes: Specific equipment available the room
Software: All available software on the public or podium machine
Details:

Building Associated with location
Room Type
Room Number
Seats
Computers
These details can be valuable for gathering with group members to work on projects, discovering space to hold meetings, or finding classrooms/lecture halls equipped for lecture or presentation capture!