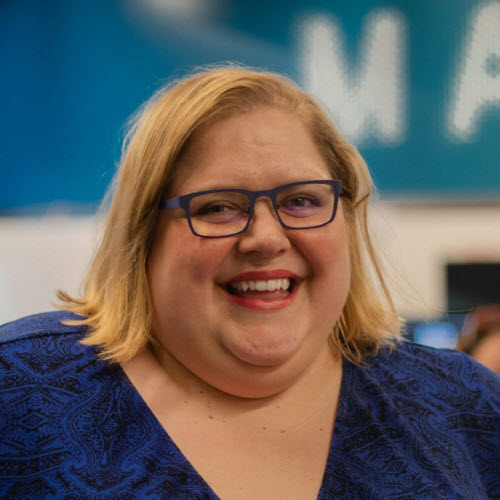 Rebecca Alexander is the founder of AllGo, which is a community review platform to rate the comfort and accessibility of public places. She was motivated to create the app in order to make it easier for fat people to know which businesses support their needs. She is also the author of A Kid's Book About Body Image.
Prior to founding AllGo, Rebecca worked in the non-profit sector, which included doing fundraising.
Videos of Rebecca Alexander:
Willamette University Innovative Achievement Award
KGW News
Do you have a suggestion for someone who should be featured in a future Diversity in Technology article? Please fill out the Diversity in Technology suggestions form.
https://forms.office.com/r/Ljg1Dwbt36
(Clickable link is in the Actions menu.)