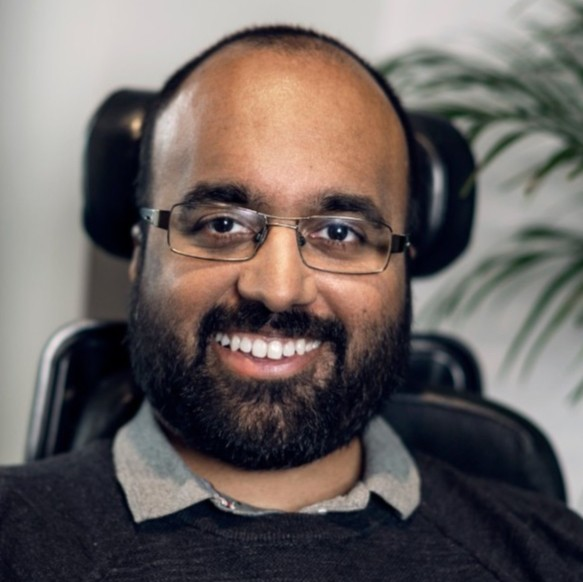 Srin Madipalli founded Accomable, a travel startup that helped disabled people find and book accessible vacations. Accomable was bought by Airbnb in 2017.
Srin is a wheelchair user and was inspired to create Accomable after frustrations with lack of disability accommodations during an extended period of international travel.
Srin originally studied to be a research scientist in genetics. He later went to law school and became a corporate lawyer. He learned to code during his MBA program and took on freelance projects to improve his coding skills. It was during that time he decided to apply his coding skills to solve a problem for the disability community.
Videos of Srin Madipalli:
Srin's interview with American Program Bureau (APB):
Eric LeGrand interviews Srin Madipalli:
Do you have a suggestion for someone who should be featured in a future Diversity in Technology article? Please fill out the Diversity in Technology suggestions form.
https://forms.office.com/r/Ljg1Dwbt36
(Clickable link is in the Actions menu.)