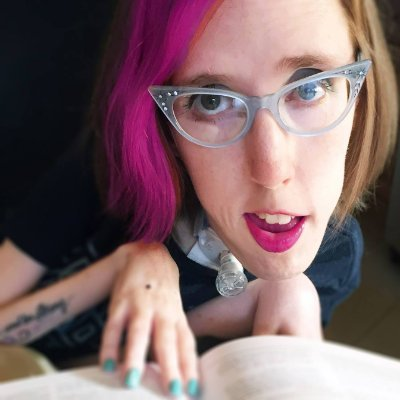 Erin Hawley, whose gamertag is TheGeekyGimp, is an accessibility consultant for analog and digital gaming in addition to her work at Easterseals as a Communications and Digital Content Producer. Her disabilities are muscular dystrophy, scoliosis, and anxiety.
In 2013 she started The Geeky Gimp blog to review disabilities in comics, games, and TV shows. The blog has since branched out to social media platforms and sits at the intersection of geeky topics and disabilities.
Videos of Erin Hawley:
Do you have a suggestion for someone who should be featured in a future Diversity in Technology article? Please fill out the Diversity in Technology suggestions form.
https://forms.office.com/r/Ljg1Dwbt36
(Clickable link is in the Actions menu.)