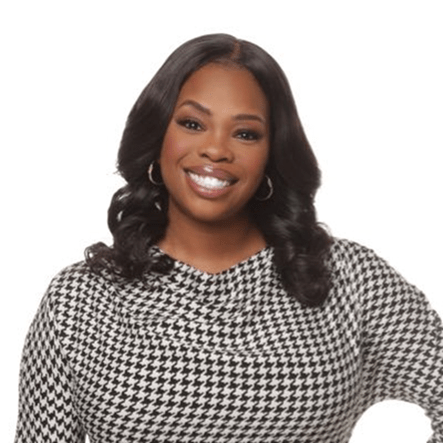 Jasmine Crowe-Houston is a social entrepreneur with over a decade of experience using technology to connect philanthropists to community organizations. She is the founder and CEO of Goodr, which is a tech company that uses its app to connect food industry businesses with non-profits. This enables businesses to track and reduce their food waste while simultaneously providing nutritious meals to local communities in need.
In 2021 she published a children's book called Everybody Eats to teach children about hunger and steps people can take to reduce hunger in their communities.
In 2023 Jasmine was featured on Create & Cultivate's list of 100, which is a list of the 100 women who work in innovative ways to improve the future.
In March 2023 Goodr expanded its services by launching a mobile grocery store.
Prior to founding Goodr, Ms. Crowe was the founder and editor of Black Celebrity Giving, which was a media platform that "disseminated timely and useful information on a myriad of causes." She also earned her Bachelor of Arts in Mass Communication from North Carolina Central University.
Videos of Jasmine Crowe-Houston:
Interview with Microsoft:
Jasmine Crowe's Ted Talk:
Do you have a suggestion for someone who should be featured in a future Diversity in Technology article? Please fill out the Diversity in Technology suggestions form.
https://forms.office.com/r/Ljg1Dwbt36
(Clickable link is at the end of the Actions menu.)