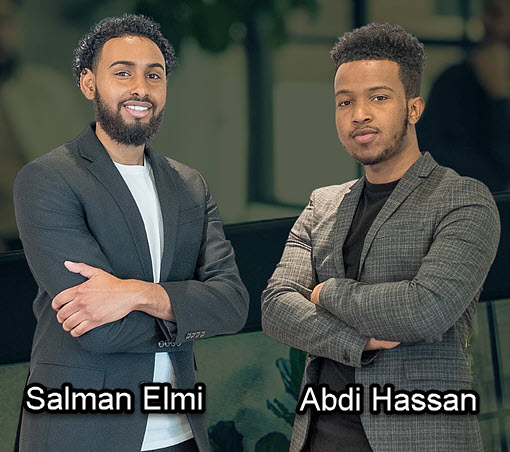 Salman Elmi is a Somali-American who started his career in tech as a teenager when he made a toolbar for Firefox that received approximately 200,000 downloads. Abdi Hassan is a Somali-American who realized his love for entrepreneurship when he was in middle school. After meeting each other, they co-founded their first company called First Web Group, a digital marketing agency, when they were 19 years old. In 2016 they co-founded their digital marketing agency, Top Figure. In 2019 they founded Tavolo, a dining app for the Twin Cities area of Minnesota.
While growing their digital marketing business, they also created an app called Tavolo, which streamlines the dining out experience for customers. They pitched Tavolo at a start-up event hosted by Google and Tech Stars and they won second place. Mr. Elmi and Mr. Hassan partnered with one of the competition organizers to get the app off the ground.
Videos of Salman Elmi and Abdi Hassan:
Top Figure Podcast - Overcoming Failure with David Meltzer:
Speaking Your Dreams into Existence:
Do you have a suggestion for someone who should be featured in a future Diversity in Technology article? Please fill out the Diversity in Technology suggestions form.
https://forms.office.com/r/Ljg1Dwbt36
(Clickable link is at the end of the Actions menu.)