I was away when the files were moved (June/July 2022). Where can I find more information about this change?
Details are in this WPI Hub news post:
My_Documents Moving To OneDrive
Where do I find the files that were on R Drive?
Files from your on-premise storage at R:\\storage.wpi.edu\HOME\My_Documents are now on OneDrive in a folder named My_Documents.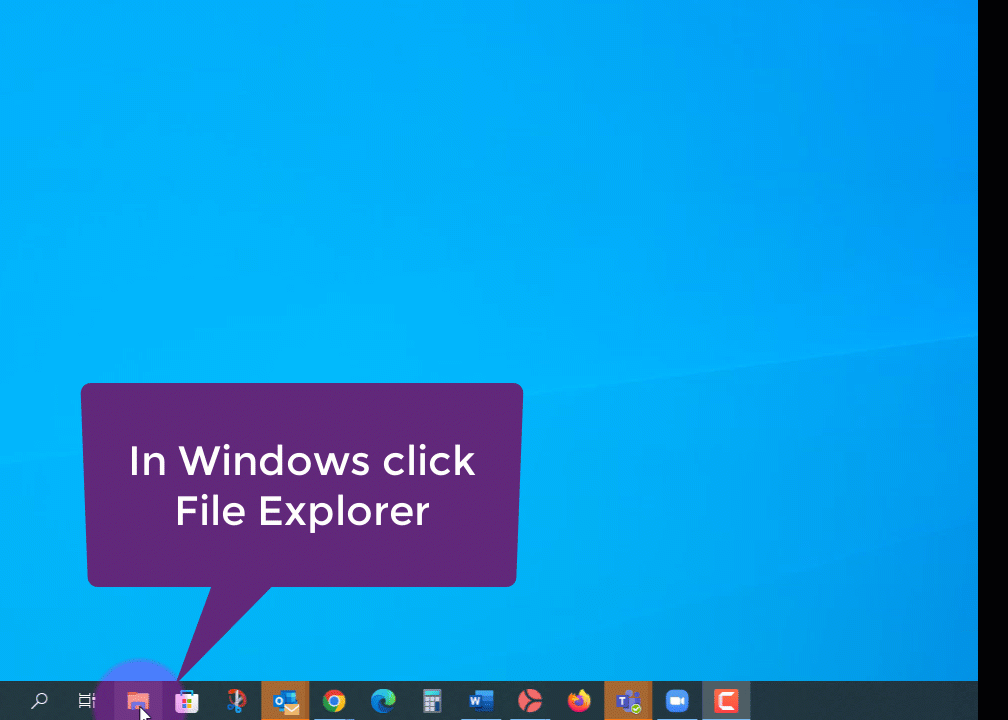 OneDrive can be accessed using:
your computer
the Web app
iphone and Android smartphones
Complete details and screenshots are in the Access OneDrive section of:
Get Started with OneDrive
Then open the My_Documents folder to use files that were migrated from your R Drive.

Please note:
If you did not have any files on R Drive a My_documents folder was not created in OneDrive.
If you believe files are missing, please contact the IT Service Desk for assistance restoring.

If Banner Job Submission was placing files on your R drive, please contact the IT Service Desk for details about the new process to obtain these files.
Do I need to take any action regarding the file move to OneDrive?
You just need to use OneDrive! IT moved any existing files from R Drive for you. Most IT-managed WPI-owned computers should already have OneDrive installed. If not you can:
Contact IT regarding installation
Use OneDrive on Office 365 for the Web
Access OneDrive on Office 365 for the Web
What if I never used OneDrive before this move?
If you are new to using OneDrive, the Get Started with OneDrive article has tips and links to additional instructions. You may also request training for yourself or your department through the IT Service Desk using Get Support at the bottom of this page.
Get Started with OneDrive
I have been using OneDrive for a while. How can I learn more?
If you already know the OneDrive basics and you want to learn more, the WPI Hub and Microsoft offer resources!
Manage OneDrive Files (Microsoft)
Share & Collaborate with OneDrive (Microsoft)
Recover Deleted OneDrive Files (WPI Hub)
Share Office 365 Files (WPI Hub)
Can I use my OneDrive files in Canvas?
Yes! As part of Office 365, OneDrive integrates with Canvas. More details are available from IT's Technology for Teaching and Learning Technology team here:
OneDrive is your cloud storage solution for Canvas!
What is syncing and do I need to do it?
Syncing updates files between your computer and Office 365 cloud storage (which may be OneDrive or SharePoint). Syncing is necessary when you need to use Office 365 files while your computer is offline with no internet connection.
Syncing a Sharepoint Library on Windows
Syncing a Sharepoint Library on Mac
Why did IT move files to OneDrive?
OneDrive cloud storage offers many benefits!
OneDrive allocates 1 TB of storage. This is more than IT could provide using on-premise resources.
Files are more accessible; they can be accessed via Office 365 and on computers across Windows (File Explorer), MacOS (Finder), Linux and mobile devices (iphone and Android).

Security is improved; Office 365, including OneDrive, requires your WPI credentials along with multi-factor authentication. Off-campus OneDrive access does not need VPN, which was required for on-premise storage.

File recovery process is simplified; users can obtain previous versions of files as well as undelete files for up to 3 months after deletion, both without IT intervention! Of course, we are here to assist if you have recovery issues.

Where do I get help?
If you experience any issues accessing, installing or using OneDrive, or locating files previously stored on R Drive, please do not hesitate to contact the IT Service Desk using Get Support at the bottom of this page.